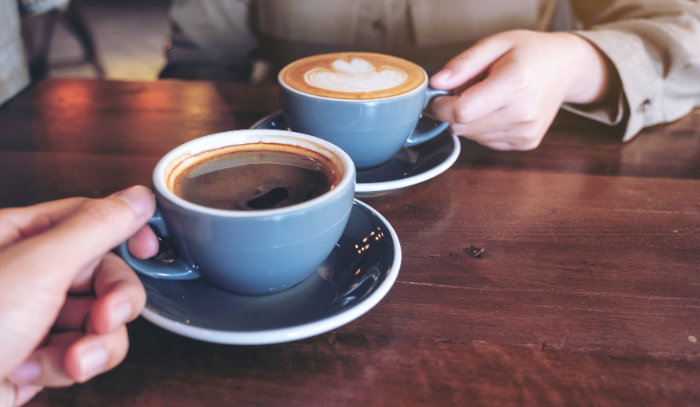 Comms Café is the new initiative for Westco Academy bringing comms professionals together once a month to meet and get inspired by some of the best communications work out there right now.
Inspiration can come from the most unexpected of places and when days get busy and work piles up, we can all get a little bit of tunnel vision. Sometimes all we need is a new connection, exposure to a terrific initiative or 5 mins with one of the best in the industry.
Comms Café kicked off strong with a Eurovision exposé by our very first guest speaker - Camilla Mankabady, Communications Director for Liverpool City Council. Eurovision will take Liverpool by storm in May and communications work has long begun to make this event one to remember.
Camilla shared the exciting work she and her team are doing around the main event at the Liverpool Arena, the Eurovision Village at Pier Head and all activations across the city.
The communications work required to pull off such a grand event is extensive and stretches from physical advertising visible across the city and digital campaigns across social media platforms to work with local government, police, transport authorities, communities and residents throughout the region.
Camilla gave us a glimpse into what this grand undertaking has been like for her and her team thus far and what is to come for them as a communications team as May quickly approaches. To say what they are doing is impressive is an understatement!
Comms Café guest speakers like Camilla help to remind us all of why we do what we do and how important great communications initiatives are for the cities and organisations we work for.
Comms Café is a free monthly virtual hour open to all Westco Academy learners and trainers. Head to Westco Academy to see all of our upcoming courses and to register. We provide training tools, workshops and events to help develop your expertise and the expertise of your team. We'd love to invite you to be part of the Westco Academy community and look forward to seeing you on our new learning platform.
Author
Carolene Méli
Connect with Carolene on LinkedIn