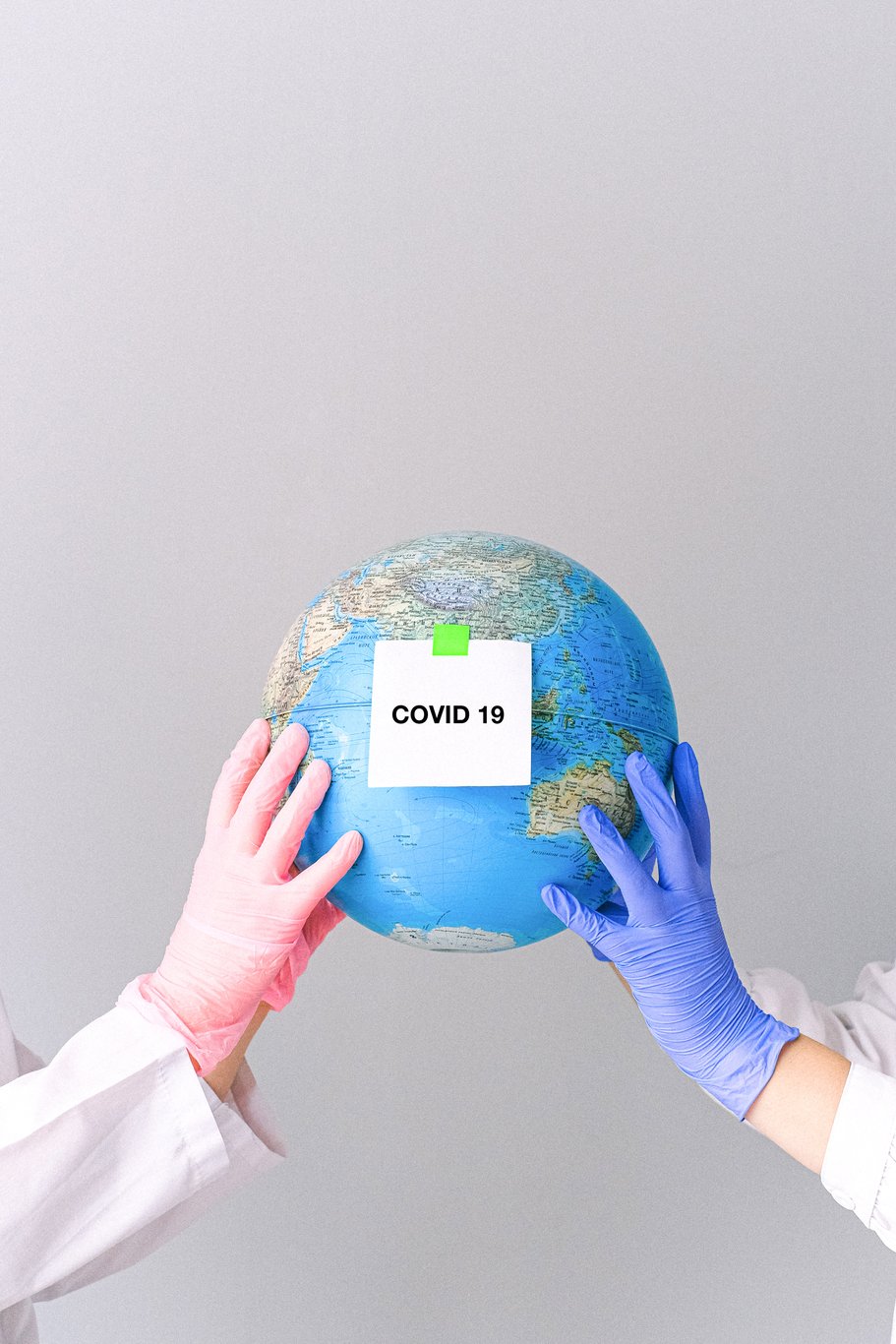 We have recently developed and launched our online tracker survey for our public sector and local authority clients to engage with and monitor residents and local businesses on the personal and financial impact of COVID-19, their concerns and support they have accessed/need from their local authorities. These trackers are:
Quick to turnaround to launch and gather results
Low cost
Highly useful in terms of providing actionable insight to inform both crisis response and recovery
Monitor and track trends over time, whilst benchmarking against national data and other Westco tracker surveys
If you're interested in finding out more, please contact our Executive Research Director, Caroline Roper, for more information (caroline@westcocommunications.com).
Concern
Levels of concern about catching the coronavirus (COVID-19) varies significantly internationally. Within Europe, people in the UK are amongst those most likely to be concerned (47%). The concern is higher in Italy (58%), where the virus spread much earlier than the rest of Europe, and in France (51%). However, the concern is lower in Denmark (34%) – where a lockdown has recently ended – and in Germany (35%). Concern about catching the coronavirus (COVID-19) is much higher in Asia-Pacific (APAC) countries such as Malaysia (88%), Philippines (85%), Vietnam (81%), and South Korea (80%), all nations in which at least eight in ten people fear catching the virus. Across the Atlantic, Brazil has the highest level of concern in the region (80%). It is worth mentioning that Brazil currently has one of the highest death tolls in the world, and the government has stopped publishing a running total of coronavirus deaths and infections[1].
In countries where severe pandemics have occurred in recent memory, or where the spread and impact of coronavirus has been particularly bad, fear of the virus is high. Elsewhere, the concern appears to have peaked around the time governments introduced stay at home orders.
Gallup International also conducted a large poll in 28 countries on the topic of coronavirus and asked whether people thought that worse was yet to come. It found that 82% of UK residents felt this way and that the level of concern was the highest amongst the countries polled. The people from the Netherlands (77%) and France (70%) were also likely to say that worse is still to come. In contrast, Asian countries were less afraid that things would get worse (Japan 37%, Malaysia 33%, India 22% and South Korea 5%). The findings in Asian countries appear to contradict the findings from YouGov above, and it is not entirely clear why. Gallup did not publish the fieldwork dates, aside from saying that fieldwork took place over two weeks in March, which would help to contextualise differences in these results as different countries reached each phase of the pandemic at different times[2]. For instance, in the UK, cases of coronavirus did not peak until after March.
One area where public opinion in countries seems to align more closely is a shared level of pessimism about how quickly economies can recover after the pandemic is over. Ipsos MORI asked adults from 15 countries whether they think the economy will recover quickly once the lockdown is over. A majority of UK adults disagreed that there would be a quick recovery (67%), which in line with other countries such as Spain (76%), France (72%), Italy (68%), Japan (64%), Canada (62%), Australia (57%) and Germany (55%)[3].
Behaviour
While the level of concern may vary internationally, the behaviours of people across the world have changed in line with official advice. YouGov's poll finds that 76% of the British public are avoiding crowded places. Across Europe, people from other countries are responding similarly in most countries 70% or more of their population are avoiding crowded public places. The only outlier is Germany, where only 65% of the population are avoiding crowded areas[4].
One area where there are significant differences relates to the usage of face masks in public places. When YouGov first started polling UK residents on the 1st of March, only 1% of the British public said that they were wearing face masks in public. As of 5th June, YouGov found that 21% of the British public are now wearing face masks in public. Across Europe, the adoption of face masks varies. People in Italy (86%), Spain (86%), France (77%) and Germany (64%) are all more likely to use face masks in public. YouGov's current polling also indicates that the use of face masks is far more commonplace in Asian countries, where a vast majority of the population cover their faces in public: Singapore (92%), Hong Kong (87%), Thailand (86%), Malaysia (85%), China (83%), Philippines (82%), Indonesia (82%). The use of face masks in Asia was more prevalent at the very start of the coronavirus pandemic[5].
In the US, there has been a significant rise in the usage of facemasks. When first polled, on the 2nd of March, 7% of Americans said that they were wearing facemasks in public. However, by the 1st of June, this figure had risen to 69%[6].
Ipsos MORI's polls have also found that, even if governments were to ease social distancing restrictions, people in many countries would still be nervous about leaving their homes. In an Ipsos MORI's poll, 71% of UK residents would be apprehensive about leaving their home. In some countries, such as India (78%) and Japan (77%), this concern is higher. In other countries, however, the concern is lower – this is true for Canada (68%), Brazil (68%), U.S.(67%), Spain (67%), Australia (64%), France (63%), Russia (57%), Italy (49%) and Germany (44%)[7].
Media consumption
McKinsey conducted a consumption survey about the COVID-19 pandemic across twelve territories. The respondents were asked questions about the amount of time they expected to spend on a series of activities during the pandemic compared to the amount of time they would typically spend on those activities. The survey showed that in all countries, apart from China, the consumption of 'Live News' and 'News Online' would increase. In the UK, US, Italy, India and Korea, between 30% and 50% of respondents said they expected their consumption of 'Live News' to increase. In France, Germany, Spain, Brazil and Japan, between 15% and 30% of respondents thought that they would consume more 'Live News'. In contrast, between 15% and 30% of respondents in China expected to consume less 'Live News'.
While the consumption of 'Live News' and 'News Online' had increased, in most territories consumption of printed news was expected to decrease. In the UK, US, Brazil, South America, France and Italy, between 15% and 30% expected to consume less printed news[8].
[1] YouGov, 'Covid-19 Tracker', 1st March -17th April, (Source: https://yougov.co.uk/topics/international/articles-reports/2020/03/17/fear-catching-covid-19)
[2] Gallup International, 'Snap poll on Cov18 in 28 Countries', March 2020, Base: 24652 adults in 28 countries, (Source: https://www.gallup-international.com/wp-content/uploads/2020/03/GIA_SnapPoll_2020_COVID_Tables_final.pdf)
[3] Ipsos MORI, 'Do you think the economy will recover quickly once the lockdown is over?' 9th-12th April 2020, Base: 29,000 adults (Source: https://www.ipsos.com/en/many-think-its-unlikely-economy-will-recover-quickly-once-covid-19-lockdown-over)
[4] YouGov, 'Covid-19 Tracker', 1st March -17th April 2020, (Source: https://yougov.co.uk/topics/international/articles-reports/2020/03/17/fear-catching-covid-19)
[5] YouGov, 'Covid-19 Tracker', 1st March -17th April 2020, (Source: https://yougov.co.uk/topics/international/articles-reports/2020/03/17/fear-catching-covid-19)
[6] YouGov, 'Covid-19 Tracker', 1st March -17th April 2020, (Source: https://yougov.co.uk/topics/international/articles-reports/2020/03/17/fear-catching-covid-19)
[7] Ipsos MORI, 'Britons least likely to believe the economy and business should open if coronavirus is not fully contained', 16th – 19th April, (Source: https://www.ipsos.com/ipsos-mori/en-uk/britons-least-likely-believe-economy-and-businesses-should-open-if-coronavirus-not-fully-contained)
[8] McKinsey, 'Covid-19 consumer pulse survey', 15th March – 19th April 2020, (Source: https://www.mckinsey.com/business-functions/marketing-and-sales/our-insights/a-global-view-of-how-consumer-behavior-is-changing-amid-covid-19)