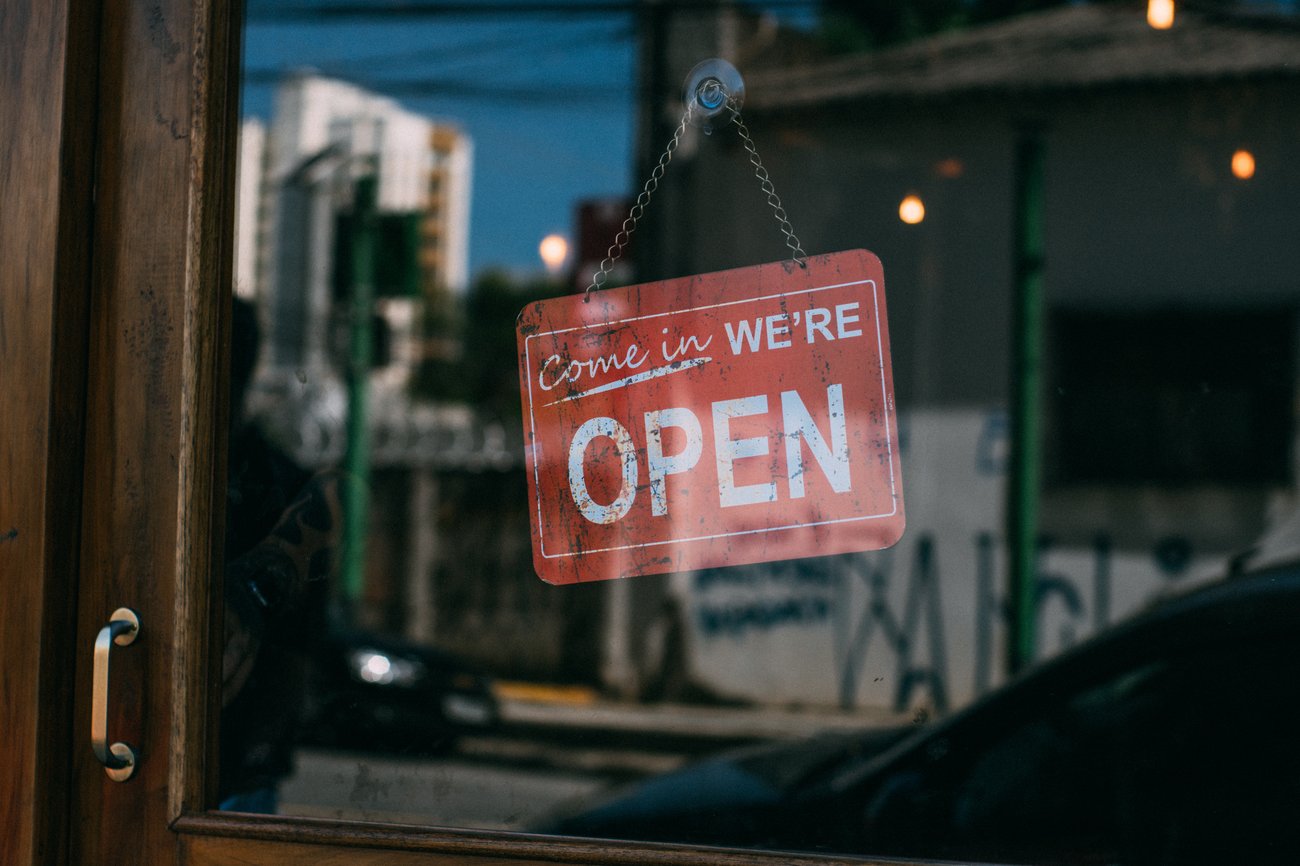 Business Polling Summary
Westco has developed a Business Tracking Survey for our public sector and local authority clients. We have designed this survey in collaboration with the business development teams of some of our clients to ensure that it captures the data that local authorities need to monitor the impact of COVID-19 on the local economy. This Business Tracking Survey:
Allows local authorities to assess the health of the local economy and how

COVID-19 has impacted it

Identify the specific challenges local businesses face and how

local authorities

can address them
Is low cost and quick to turnaround
If you would like to discuss how we can successfully launch this survey to support your local economy, please contact our Executive Research Director, Caroline Roper, for more information (caroline@westcocommunications.com).
Many market research agencies continue to publish polling which tracks the impact of the coronavirus (COVID-19) pandemic. If you would like to read our previous Coronavirus Business Polling Summary blog post with our initial findings, please click here. Below we explore the latest results from polling of businesses in the UK.
Financial Impact
The coronavirus (COVID-19) pandemic is having a significant impact on business. The Government has conducted four waves of the Business Impact of Coronavirus (COVID-19) Survey. The first one took place between 9th and 22nd March, the second ran between 23rd March and 5th April, the third between 6th and 19th April and latest between 20th April and 3rd May.
Businesses are seeing a lower turnover than usual due to the impact of coronavirus (COVID-19). The proportion of businesses with lower than normal turnover levels has increased slightly, but not significantly, since the beginning of the lockdown: the latest wave shows that 61% of business are in this position, compared with 58% in the third wave and 55% in the second wave. The survey also consistently shows that around a fifth of businesses have either temporarily closed or paused trading: 20% in the latest wave, 23% in wave 2 and 3 and 24% in the first one. This suggests that a prolonged 'lockdown' has not necessarily led to an increasing numbers of businesses facing hardship and those businesses which have not been negatively affected by coronavirus (COVID-19) continue to be stable[1].
Overall, 61% of businesses have experienced a lower than normal level of turnover since lockdown began. However, the proportion of businesses experiencing a decreased turnover varies significantly by industry sector. The below table shows those industry sectors where the majority of businesses have reported a lower level of turnover in the Business Impact of Coronavirus (COVID-19) Survey:
| | |
| --- | --- |
| Turnover decreased | % |
| Accommodation and Food Service Activities | 80% |
| Construction | 79% |
| Transportation and Storage | 75% |
| Arts, Entertainment and Recreation | 72% |
| Administrative and Support Service Activities | 70% |
The Governments' survey also suggests that there is a link between decreased turnover and reopening rates. The 'Accommodation & Food Service' and 'Construction' sectors have the highest proportion of businesses who have experienced low levels of turnover (80% and 79% respectively). However, these were also the industries that had the highest proportion of businesses reopening between the 20th April and 3rd May (19% for 'Accommodation & Food Services' and 15% for 'Construction'). It is possible that the loss of turnover has prompted some businesses within these sectors to reopen in order to minimise the damage that coronavirus (COVID-19) has caused.
While some industry sectors have been more adversely effected than others, it is worth noting that in all sectors there are businesses who have reported lower turnover recently. A good example is the 'Human Health & Social Work' sector which has been the least affected by COVID-19 and where health and social workers continue to play a crucial role in supporting people during the pandemic. Despite this, 37% of businesses in this sector still report a lower than normal level of turnover.
On a regional level, businesses in the North East appear to be the most affected by coronavirus (COVID-19) as 72% of businesses in this area have experienced a lower than average turnover. In contrast, London has been less affected, with 58% of businesses located in the capital reporting that their turnover has fallen because of coronavirus (COVID-19). This difference is significant and likely due to differences in the composition of businesses in the two areas. London is likely to have more businesses where staff can work from home, unlike the North East region where fewer businesses are able to have staff operating remotely.[2]
Consumer spending
There have also been significant changes in consumer spending patterns. The Office for National Statistics found that household consumption, during the first quarter of the year, fell by 1.7% compared to the previous quarter. Household spend decreased the most in areas that had been directly affected by the lockdown, such as restaurants, hotels and transport. On the other hand, spend on food and drink has increased as households consume more meals at home. [3]
YouGov's COVID-19 monitor found that 'Groceries' were the only area where the British public was spending more (44%) than less (18%). The way people purchase their groceries has also changed; 52% are spending more on online groceries than before lockdown. Meanwhile, 35% of residents report spending less on 'entertainment', and 57% of residents reported spending less on clothing compared to 3% spending more.[4]
As noted previously, the 'Accommodation and Food Service' sector has been particularly badly hit by changes in consumer behaviour, especially given the fact that restaurants, pubs and bars must remain closed during the lockdown. But on the other hand, these venues are on the top of consumers list of places to visit as soon as restrictions are lifted: a YouGov poll shows that once lockdown is over, 32% expect to spend more than before on having meals out and 29% on domestic holidays.[5]
Impact on employees
The Government's Business Impact of Coronavirus (COVID-19) Survey found that a significant proportion of businesses made it mandatory for their employees to work from home (44%), whilst 32% reported decreasing their staff working hours. But worryingly, an increasing number of businesses are reducing their staff: on wave 1 of this poll, 27% reported reducing staff levels, while in wave 4 39% of businesses reported that they were laying off staff in the short term.[6]
Perhaps unsurprisingly, different sectors have responded differently. Notably, in Wave 3 and 4, 59% of businesses in the 'Construction' sector had reduced staff levels by laying off employees in the short term, followed by 50% of businesses in the 'Transportation and Storage' sector. In contrast, 49% of businesses in the 'Accommodation & Food Service ' sector have opted to reduce their working hours, rather than reduce staff levels. It is quite possible that because this sector is more likely to employ workers on zero-hours contracts, they have more flexibility to reduce staff hours than staff levels.[7]
There has also been widespread usage of the Government's Coronavirus (COVID-19) Jobs Retention Scheme. In the most recent wave of a survey of businesses conducted by the British Chamber of Commerce (BCC), found that 70% of small and medium size businesses have already furloughed some or all of their staff.[8]
Financial confidence
Some surveys have suggested that businesses were initially slow to access the support available to them, but now this has improved. For instance, the first wave of the Business Impact Tracker, conducted by the BCC, found that only 15% had successfully accessed grants for small businesses. In contrast, the latest wave shows that 54% of respondents had been successful in their loan applications, and a further 38% had applied for loans and were awaiting a decision.[9]
Within this context, the financial confidence of businesses is high. Overall, 72% of businesses surveyed in wave 3 of the Business Impact of Coronavirus (COVID-19) Survey were confident that they had the financial resources to operate throughout the coronavirus (COVID-19) outbreak, compared with only 40% in wave 1. It should be noted that wave 1 of the survey was conducted before the Government announced a range of measures to support businesses. [10]
How have businesses responded to the lifting of lockdown for some industries? Only 37% of businesses said they could fully restart operations in line with the Governments guidance on 10th May. While 45% said they could do so partially and only 10% mentioned that they are not ready to restart operations, mainly citing "social distancing as difficult" to implement[11]. An Institute of Director's study released a few days before these announcements (6th May) revealed that 42% of companies thought that once lockdown ended, it would take more than eight weeks for their organisations to return to pre-lockdown activity levels.[12]
Author: Georgina Lovati, Manager (Research & Insight) at Westco.
[1] UK Government, 'Business Impact of Coronavirus (COVID-19) Survey, wave 1 9-22 March, wave 2 23 March – 5 April, wave 3 6-19 April, wave 4 20 April – 3 May Base: 6000+ Businesses (Source: https://www.ons.gov.uk/businessindustryandtrade/business/businessservices/bulletins/coronavirusandtheeconomicimpactsontheuk/latest
[2] UK Government, 'Business Impact of Coronavirus (COVID-19) Survey, wave 1 9-22 March, wave 2 23 March – 5 April, wave 3 6-19 April, wave 4 20 April – 3 May Base: 6000+ Businesses (Source: https://www.ons.gov.uk/businessindustryandtrade/business/businessservices/bulletins/coronavirusandtheeconomicimpactsontheuk/latest
[3] UK Government, 'First estimate of Household Final Consumption Expenditure (HHFCE)' (Source: https://www.ons.gov.uk/economy/grossdomesticproductgdp/datasets/firstestimateofhouseholdfinalconsumptionexpenditure
[4] YouGov 'The Covid-19 Economic Recovery Monitor' (https://www.youtube.com/watch?v=XyJDj34PzGw)
[5] YouGov Survey, 21-22 April 2020 (https://yougov.co.uk/topics/consumer/articles-reports/2020/05/07/brits-will-spend-more-eating-out-after-lockdown?utm_medium=Newsletter&utm_source=CTA&utm_campaign=UK_2020_05_COVID-19_Newsletter&mkt_tok=eyJpIjoiTmpSaVlqQXpOemxpWldVeSIsInQiOiI3R25XSzJkUmVsWlpETW14aGliWnk2bEI0QUFzY0EzV1BOdEFVSE84MHRDc0ZZaFpqcUtPOWJiaUxlOGNod1grcitJZHBZd0hNNnh1dmJ2OXdUaDFpdFJibmFidmY0TnhcL0RuVFwvWDJHV2FNMWpnMHhzM1JOMjExdnVFSTRtQnF1In0%3D)
[6] UK Government, 'Business Impact of Coronavirus (COVID-19) Survey, wave 1 9-22 March, wave 2 23 March – 5 April, wave 3 6-19 April, wave 4 20 April – 3 May Base: 6000+ Businesses (Source: https://www.ons.gov.uk/businessindustryandtrade/business/businessservices/bulletins/coronavirusandtheeconomicimpactsontheuk/latest)
[7] UK Government, 'Business Impact of Coronavirus (COVID-19) Survey, wave 1 9-22 March, wave 2 23 March – 5 April, wave 3 6-19 April, wave 4 20 April – 3 May Base: 6000+ Businesses (Source: https://www.ons.gov.uk/businessindustryandtrade/business/businessservices/bulletins/coronavirusandtheeconomicimpactsontheuk/latest)
[8] 'BCC, 'Coronavirus Business Impact Survey', 13-15 May, Base: 609 Businesses https://www.britishchambers.org.uk/page/bcc-coronavirus-business-impact-tracker
[9] 'BCC, 'Coronavirus Business Impact Survey', 13-15 May, Base: 609 Businesses https://www.britishchambers.org.uk/news/2020/05/bcc-coronavirus-business-impact-tracker-firms-begin-to-reopen-but-one-in-ten-cannot-implement-government-guidance-safely
[10] UK Government, 'Business Impact of Coronavirus (COVID-19) Survey, wave 1 9-22 March, wave 2 23 March – 5 April, wave 3 6-19 April, wave 4 20 April – 3 May Base: 6000+ Businesses
https://www.ons.gov.uk/businessindustryandtrade/business/businessservices/bulletins/coronavirusandtheeconomicimpactsontheuk/7may2020
[11] 'BCC, 'Coronavirus Business Impact Survey', 13-15 May, Base: 609 Businesses
https://www.britishchambers.org.uk/news/2020/05/bcc-coronavirus-business-impact-tracker-firms-begin-to-reopen-but-one-in-ten-cannot-implement-government-guidance-safely
[12] IoD, 'Covid-19 Survey', 1-6 May 2020. Base: 816 Business Leaders (source: https://www.iod.com/news-campaigns/news/articles/IoD-survey-Leaving-lockdown-wont-be-plain-sailing-for-business-)