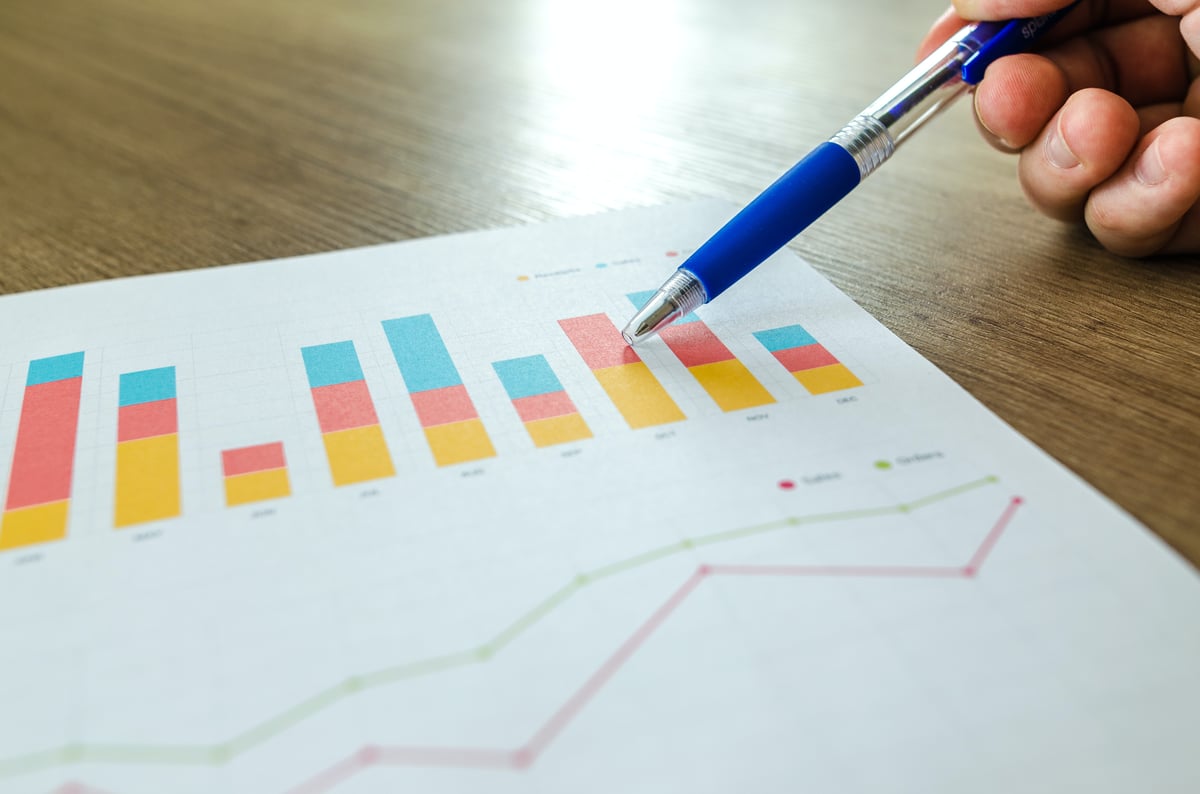 Westco polling round-up
These are challenging times for all of those working in local government. As councils move on from their initial response to the crisis, they need to understand the views of local residents and businesses to continue to effectively target resources and plan for recovery. Below you can read our latest article which provides an update on what national polling says about COVID-19. This blog post follows on from our initial blog post, and summarises polling and data from a wide variety of sources.
We have also recently developed a series of tools which allow public sector and local authority clients to engage and monitor the view of residents and local businesses on the personal and financial impact of COVID-19. These include both quantitative tracking surveys of residents or businesses and online focus groups. Our solutions are:
Quick to turnaround to launch and gather results
Low cost
Highly useful in terms of providing actionable insight to inform both crisis response and recovery
Monitor and track trends over time
If you're interested in finding out more, please contact our Executive Research Director, Caroline Roper, for more information (
caroline
@westcocommunications.com
).
Behaviour
Polling still suggests that the vast majority of people are following government guidance on social distancing and other behaviours that limit the spread of COVID-19.
However, polling shows that the proportion of people following these guidelines has fallen slightly:
On the 1st May 74% of British adults said that they were avoiding public places, compared with 80% on the 27th March
On the 1st May 34% of British adults said they were avoinding going to work, compared with 39% on the 3rd April
On the 1st May 68% of British adults said they were improving their personal hygiene compared with 77% on the 3rd April
On the 1st May 52% of British adults said that they were refraining from touching objects in public compared with 59% on the 14th April

[1]
Savanta's daily tracker also supports YouGov's findings, their tracker shows that the share of residents who left home yesterday has risen from 37% on the 13th April –to 54% now. It should be noted that Savanta's tracker also shows that people mainly left their houses for activities permitted by the government[2].
Savanta's results suggest that rather than there being a growing proportion of the population that is actively ignoring the governments advice on social distancing, people are following government advice in a more proportionate manner i.e. rather than never leaving their homes for any reason, they are now confident enough to leave their homes for essential tasks[3].
One area an increasing number of people are adopting a new behaviour is in the use of face masks. The YouGov Covid-19 behaviour change tracker shows that residents are using face masks more than before the lockdown. On the 1st May, 13% of British adults said that they would wear face masks when in public places, compared to only 2% on 20th March[4]. This behaviour change is important to note because the government has not advised people to wear face masks in public places. It suggests that people are still acting out of concern for catching and/or spreading the Coronavirus and that simply lifting lockdown restrictions may not necessarily lead to people's behaviours reverting back to normal.
Residents won't feel comfortable going to large events, but they can't wait to see friends & family again.
As for the near outlook, according to an Ipsos MORI study, the majority of British Adults would feel uncomfortable going to large events (67%) using public transport (61%) or going to bars and restaurants (61%) if lockdown ends in the next month[5]. And once lockdown would be over, a YouGov poll announces that 42% of UK residents would mainly want to see friends and family as opposed to going to the hairdresser (1%) or resuming hobbies, going to social clubs or religious gatherings (2%)[6]. These findings strongly suggest that even if lockdown was to be lifted, a significant proportion of the population would not revert back to their pre-lockdown behaviours. Councils should be aware of this risk as they plan for recovery and renewal, they cannot rely on their residents' behaviours to change just because the rules will change when the lockdown is lifted.
Concerns
While the majority of people are still concerned about catching the COVID-19, the proportion of people who are concerned has fallen slightly.
Overall, the fear of catching Coronavirus has slightly decreased over the past few weeks where now 55% of UK residents were either "very" or "somewhat" scared that they will contract COVID-19, compared with 61% on the 27th March[7]. YouGov's poll also reveals that young men have been consistently less afraid of catching the virus, while women and in particular, women over the age of 55 years old have been the more concerned of contracting Coronavirus (COVID-19)[8].
One of the top concerns of the public and businesses is the economy.
YouGov, regularly polls British adults on what they think are the top issues facing the country. Unsurprisingly, health has been the top issue (68% as of the 18th May) throughout March, April and May. However, since the pandemic began, concern about the economy has steadily risen from 26% on the 2nd March to 57% on the 18th May[9].
These concerns about the national economy are mirrored in the personal financial situations people face. When YouGov asked, a third of households declared that they were in a worse financial position this month compared to than last month (29%) and that they would be in a worse position in 12 months' time (31%)[10].
Concerns about the national economy and personal finances appear to have led to changes in behaviour. An Ipsos MORI poll shows that 63% of respondents are spending less money overall and 32% are saving more money than before[11].
Businesses continue to be concerned about the financial impact of the Coronavirus (COVID-19). In a survey conducted by the Government, 22% of UK businesses said that they had temporarily paused trading for the period 20th April to 3rd May 2020. Worryingly, among businesses that are currently trading, 61% reported that their turnover had decreased to some extent compared with normal and 25% reported that their turnover had decreased by more than 50%. This situation has had a direct impact in their cash flow: 44% of businesses reported that their cash reserves would last less than six months. Almost all businesses who had experienced a lower than normal turnover attributed this to Coronavirus (COVID-19) (99.8%)[12]. It should be noted that these surveys had been conducted before the Governments announcment that non-essiential shops could re-open from the 15th June and we may see shifts in business opinions.
Fortunately, 91% of businesses who had paused trading applied for the Coronavirus Job Retention Scheme as had 72% of businesses who are still trading[13].
These polls demonstrate that the Coronavirus (COVID-19) pandemic is having a tangible effect on people's and businesses' finances. Increasingly, as lockdown continues more residents and businesses will apply for government schemes to get economic support. It is important that local government keep in close contact with residents and business to ensure they have all the information on the range of schemes which are available to them.
Communications
There have been significant shifts in media consumption and habits from the beginning of the lockdown and residents are increasingly consuming "trusted" outlets and sources.
In general, multiple polls have found that people are consuming more news and are consuming it more frequently. An OFCOM survey found that 93% of UK residents accessed the news at least daily and 10% said that they were getting news upwards of 20 times a day[14]. A recent YouGov poll also identified increases in online news consumption: 48% of British adults said they were consuming more news on the 23rd April compared with 36% on the 12th March. This YouGov poll found that consumption of all forms of media, not just news, had increased, as a result of lockdown. For instance, there has been a 45% increase in the consumption of T.V./movies, 37% increase in the consumption of content on Facebook and 40% increase in the consumption of on demand television[15]. In our last blog post, we talked about the need for local government to respond to the volume and rate of media consumption. These conclusions still stand up with current polling and council communications teams should also be prepared to respond more quickly to enquires and stories.
The BBC continues to be the most widely used and trusted source of news. The OFCOM survey found that the vast majority of UK residents use BBC news sources for information about Coronavirus (82%) and a similar proportion trust the BBC for factual information (83%)[16]. Similarly, polling from Havas Media found that trust in the BBC was significantly higher than other sources, where the BBC had levels of trust between 60%-70% whilst its nearest competitor, Sky News, had levels of trust between 25%-30%[17].
Trust in 'official' sources and established media brands continues to be high. For instance, amongst official sources the NHS is most trusted (95%), followed by the WHO (94%), local health services (91%), official scientists (90%) and the Government (89%)[18]. As we discussed in our previous blog – high trust in official sources benefits council as residents are more likely to take on board council messaging.
Author: Georgina Lovati, Research Manager (Research & Insight) at Westco.
[1] YouGov, 'COVID-19 Tracker', Feb-May 2020, (source:https://yougov.co.uk/topics/international/articles-reports/2020/03/17/personal-measures-taken-avoid-covid-19)
[2] Savanta, 'Coronavirus Data Tracker', Mar-May 2020 https://savanta.com/coronavirus-data-tracker/#concernandimpact
[3] Savanta, 'Coronavirus Data Tracker', Mar-May 2020 https://savanta.com/coronavirus-data-tracker/#concernandimpact
[4] [4] YouGov, 'COVID-19 Tracker', Feb-May 2020, (source:https://yougov.co.uk/topics/international/articles-reports/2020/03/17/personal-measures-taken-avoid-covid-19)
[5] Ipsos MORI, 'Attitudes to lockdown, impact and consequences' Apr 2020 (source: https://www.ipsos.com/sites/default/files/ct/news/documents/2020-04/coronavirus_omnibus_week_7_charts_v1_01052020.pdf)
[6] YouGov, 'Brits' priority after COVID-19 is visiting family – then the pub' May 2020 (source: https://yougov.co.uk/topics/relationships/articles-reports/2020/05/13/brits-priority-after-covid-19-visiting-family-then?utm_medium=Newsletter&utm_source=CTA&utm_campaign=UK_2020_05_COVID-19_Newsletter)
[7] YouGov, 'COVID-19 Tracker', Feb-May 2020, (source: https://yougov.co.uk/topics/international/articles-reports/2020/03/17/fear-catching-covid-19)
[8] YouGov, 'COVID-19 Tracker', Feb-May 2020, (source: https://www.youtube.com/watch?v=XyJDj34PzGw)
[9] YouGov, 'The most important issues facing the country', Mar-May 2020 (source: https://yougov.co.uk/topics/politics/trackers/the-most-important-issues-facing-the-country)
[10] YouGov, 'COVID-19 Tracker', Feb-May 2020, (source: https://www.youtube.com/watch?v=XyJDj34PzGw)
[11] Ipsos MORI, 'Coronavirus: Tracking UK Public Perception', May 2020 (source: https://www.ipsos.com/sites/default/files/2020-04/coronavirus-covid-19-infographic-ipsos-mori.pdf)
[12] UK Government, 'Business Impact of Coronavirus Survey', Mar-May 2020 (source: https://www.ons.gov.uk/economy/economicoutputandproductivity/output/datasets/businessimpactofcovid19surveybics)
[13] UK Government, 'Business Impact of Coronavirus Survey', Mar-May 2020 (source: https://www.ons.gov.uk/economy/economicoutputandproductivity/output/datasets/businessimpactofcovid19surveybics)
[14] OFCOM, 'Covid-19 news and information: consumption and attitudes', Mar-May 2020 (source: https://www.ofcom.org.uk/research-and-data/tv-radio-and-on-demand/news-media/coronavirus-news-consumption-attitudes-behaviour/interactive-data)
[15] YouGov, 'COVID-19 Tracker', Feb-May 2020, (source: https://www.youtube.com/watch?v=XyJDj34PzGw)
[16] OFCOM, 'Covid-19 news and information: consumption and attitudes', Mar-May 2020 (source: https://www.ofcom.org.uk/research-and-data/tv-radio-and-on-demand/news-media/coronavirus-news-consumption-attitudes-behaviour/interactive-data)
[17] Havas Media, 'COVID-19: Media Behaviours Report' May 2020 (source: https://havasmedia.com/covid19havasmediareports/)
[18] OFCOM, 'Covid-19 news and information: consumption and attitudes', Mar-May 2020 (source: https://www.ofcom.org.uk/research-and-data/tv-radio-and-on-demand/news-media/coronavirus-news-consumption-attitudes-behaviour/interactive-data)