The continuing lockdown across the country has increased the number of people who are feeling lonelier and more isolated than ever. This has affected elderly people disproportionately, as many live alone and have underlying health conditions, so need to be shielded.
While technology is helping keep many of us connected, many elderly people may not have the knowledge or experience to use these methods of keeping in touch, meaning they have seen what little contact they may have had with the outside world, cut off completely.
To help address this, we created the #LoveThroughTheLetterbox campaign. The idea is to get children creating letters, poems or drawings for the elderly during lockdown. As well as helping to brighten the day of elderly relatives and neighbours, it is a great opportunity for children to do something creative and positive to help.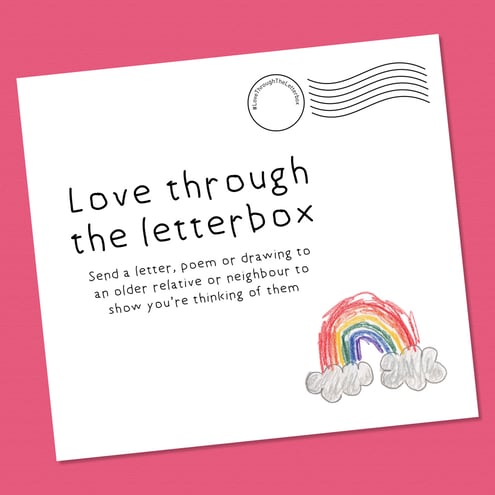 Although the campaign was created with the elderly in mind, there are many other people who are feeling isolated and would love to receive a letter, for example those with a disability, carers or others who live alone and are unable to leave the house.
The campaign assets have been distributed to a number of local councils and shared by individuals on social media, including our friends and colleagues. We are doing all we can to get the message to as many people and supporting organizations as possible.
We are asking those who wish to be involved to do three things. Firstly, and most importantly, encourage a young person to pick up a pen (or keyboard) and write a letter to an isolated person and brighten their day. Alternatively, do it yourself.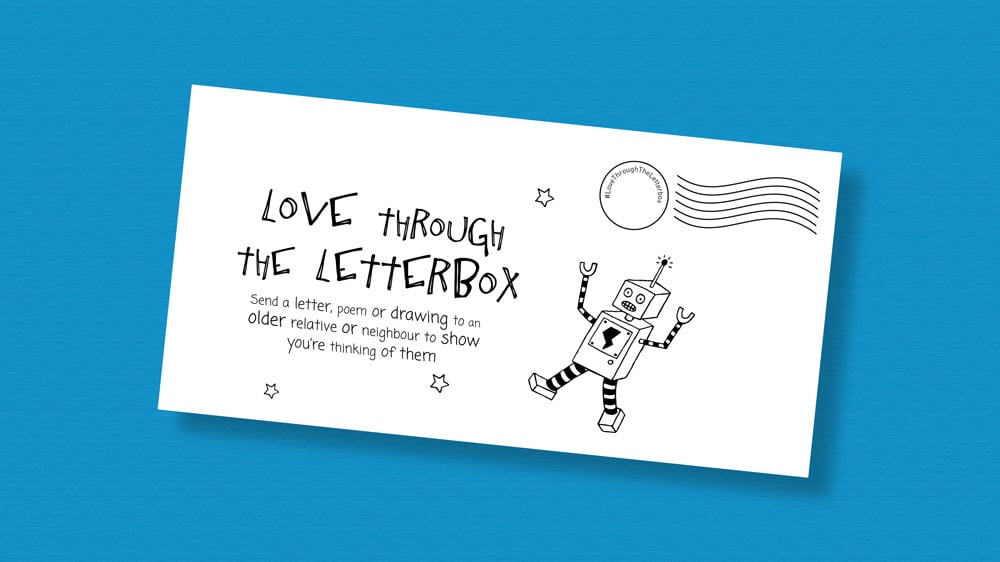 Secondly, post your actions on social media with a comment or photo, using #LoveThroughTheLetterbox, to let everyone know you've taken part. Lastly, share the campaign with your own social networks, to get the message farther and wider.
If you or your organization wish to be involved, simply repost a social media message you have seen, or download images from this page and write your own post to accompany it. (You can 'right click' to save the image to your computer.)
Thank you to everyone for helping for supporting this and helping to spread the joy.