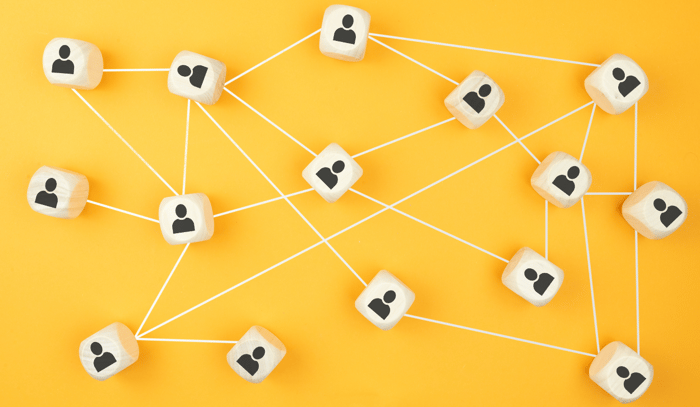 I've recently started my Westco journey, supporting the Shared Staffing Arrangement at Richmond and Wandsworth Councils with internal communications. Having worked for over a decade in the private sector, I'm noticing differences (and similarities) that come with working in the Public Sector. 
In this post, I'll aim to define what internal communications are, cover some variations I've noticed between public and private sector communications, and shortlist some critical skills you can develop to become a good IC Practitioner in the public sector. 
What is Internal Comms?
There are many definitions of what internal communications is and what it represents, and I've heard more explanations than I can count! My favourite description of what it is comes from Tench (2006):
'The planned use of communication actions to systematically influence the knowledge, attitudes and behaviours of current employees'.
In the most recent state of the sector report – a yearly survey of over 2,000 communications professionals across the globe – over 74% of those surveyed said the purpose of internal communications is to 'support culture and belonging' and I feel that is also a solid reflection. When people connect to an organisation and its objectives, they are more likely to be productive, creative, and supportive of their colleagues and the mission. In a nutshell, internal communications is the tool used to create a positive and engaged workplace culture, one where employees are motivated and committed to achieving common goals. But do those tools differ between sectors?
Public vs private sector internal communications – different but the same
As mentioned, a large part of my professional career has been in the private sector, and I'd say one of the biggest differences I've noticed is in relation to the idea of culture and belonging. Where private sector businesses often have a clear vision, sometimes it is quite difficult to carve out an organisational culture when your fundamental purpose is to deliver statutory public services - the same public services as every other local authority in the country. One way to build that sense of difference is to establish a sense of 'place' – by celebrating the uniqueness of a local area and weaving its history into the organisational narrative, you can make people feel part of the whole – something we are currently working to deliver for both Richmond and Wandsworth.
Still, since moving to the other side, I'm noticing a lot of similarities in how internal communications are delivered. For example, across both sectors, I've noticed that messaging has become more about promoting social good – not only is this the theme at Westco, but it is a fundamental principle of many councils' priorities in one form or another. With this comes a responsibility to be transparent and honest in messaging; throughout the pandemic, senior leaders across both sectors became keenly aware of the value of supporting internal communications - and the effects of failing to be open and honest in times of crisis. These are just some similarities I've noticed between the two, but at the core both public and private sector comms focus on employee engagement, clear messaging, and two-way communication.
Why are internal communications in the public sector critical?
The public sector is a vital aspect of society, responsible for delivering essential services and maintaining public trust. 
In a constantly evolving public sector environment, internal communication helps to ensure that everyone is working towards the same objectives and helps to avoid confusion and misunderstandings. 
Effective communication also promotes transparency - which is essential in maintaining public trust. By keeping employees informed in a clear way, organisations can demonstrate their commitment to open and honest communication, which can help to build a positive reputation.
So, what makes a good Internal Communications practitioner in the public sector? 
1. Understanding the public sector environment 
A good practitioner should have an in-depth understanding of the challenges faced by their organisations. This is especially important in the public sector, where political sensitivity, public scrutiny, and the need for transparency impact all messages. As with any organisation, there are often multiple streams of activity occurring at a given time and it's easy for different departments to become siloed. in local government, officers interact with residents in many ways, and making every contact count is the best way to ensure we are doing everything to help the most vulnerable in our communities. This means all council officers are aware of and invested in the whole purpose of the organisation, as well as all its moving parts.
2. Being able to keep it simple
Can you break down complex information clearly and concisely? It's tricky but knowing how to strip things back and simplify messages should be an essential skill to learn – connecting with audiences from a wide range of backgrounds and cultures is crucial. It's also valuable during stakeholder engagement; empowering managers with a simple and clear message helps them tell the story for you and can build support and advocacy during times of significant change. 
3. Connection and empathy are fundamental
One of the reasons public sector communications appealed to me is its focus on people. Westco's mission is helping clients to change lives through strategic communications and connecting with people at all levels is what the whole thing is about. 
An exemplary IC practitioner must empathise with the people they communicate with. This means being able to understand and respond to their needs and concerns and converse in a way that's accessible and engaging for everyone. You can only sometimes be able to give people the answer they want and being able to explain why - with consideration for the challenges they may be facing - is more than half the battle.
Also, the larger an organisation, the more people will want to share content, and the more change is happening daily, and without fail, everyone believes their content should be shared first (read: yesterday!). High emotional intelligence and managing expectations with a sympathetic ear are handy skills to develop.
4. Strategic thinking
A good internal communications practitioner should be able to think tactically about how communication can support the organisation's objectives. How does your current message content align with the vision, mission, and values of the business? And if it doesn't align, should you even be sharing it?
5. Digital literacy
Following the Pandemic, there has been a massive shift in how internal communications content is delivered and accessed. As more and more communication occurs online, internal communications practitioners must be digitally literate and understand the latest digital communication tools and technologies. 
6. Giving People a voice
Key to the successful delivery of business messages is the opportunity for feedback and discussion. Employees are more likely to be engaged with an organisation if they feel confident that they are listened to, valued, and recognised.
To sum up, effective internal communication is critical for the success of public sector organisations. It's about understanding the challenges of the public sector, making messages easy to understand and connecting with the people you communicate with. By creating a positive and engaged workplace culture, promoting transparency, and keeping employees informed, internal communications practitioners can ensure the public sector continues to deliver essential services and maintains public trust. 
Are you looking for internal communications support? Why not reach out to Westco? 
Even if you don't know what skill set you need or how long you might need someone to step in for, if you have a job or a project that needs to be implemented, reach out to see how we can help. Email Nalini at  nalini@westcocommunications.com call us on 020 7641 5242 or use this form to get in touch.   
And if you are an internal communications or engagement specialist, looking for a new challenge – reach out to us. We are always looking for new people to put on our books.  
Author
Andrew Gard - Internal Communications Manager