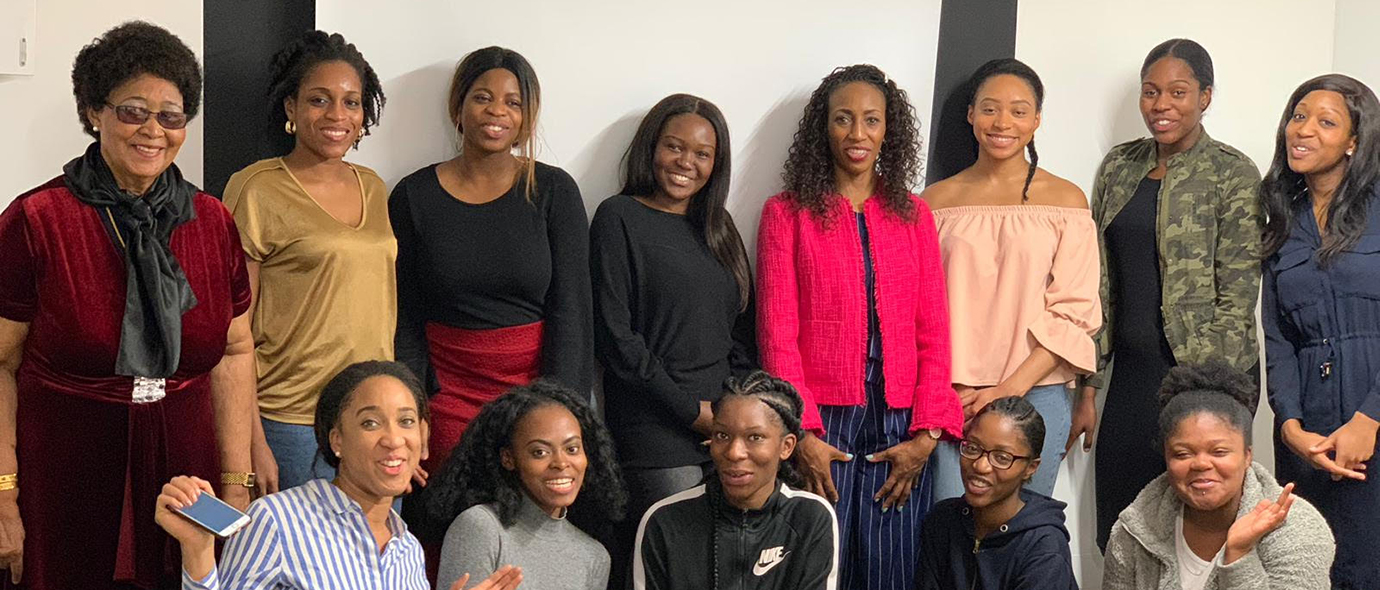 Westco is an organisation full of inspirational women but today we chat to Caroline Odogwu who not only excels in her role at Westco as our Communications Engagement Executive, but she also finds time to run a social enterprise helping young BME women to reach their full potential.
What is your social enterprise about?
'She Is You' was set up with the goal of empowering young women to reach their full potential through events, workshops and one-to-one mentoring. We aim to provide young women with the tools and information they need to bridge the gap from where they are to where they want to be. We primarily work with female graduates from BME backgrounds, we understand the difficulties of finding your feet after uni, identifying the path to take for your life and understanding who you are and what you represent to society. She Is You provides a safe place for young women to discuss the issues that matter to them and collectively grow, connecting them to opportunities so they can lead fulfilling lives.
What inspired you to take the first step?
I grew up in South London and moved to Liverpool for University aged 18. This was the first time moving away from home, in a new environment, far from home. The majority of my friends stayed in London for University so this was a big step for me. I went to Liverpool John Moores University to study Journalism.
During my first year at University, I found it very difficult to try and find positive role models who I could identify with, who looked like me, who I could seek advice from. It was evident there was a lack of visible, positive role models. As a result, I found my first year of University very difficult and found i had to make compromises on a lot of my values and beliefs.
I remember having a conversation with a new friend from university and she was sharing the story of her younger sister who was being bullied at School and was experiencing low self–esteem and self-worth. These conversations and my personal experience were where the seed of 'She Is You,' was birthed. I remember thinking wouldn't it be great to provide a platform for young women to connect with older women in a safe environment where they can learn, share and grow and ultimately make better-informed decisions for their lives as a result of the support and information they were receiving.
I didn't want other young women coming up behind me to go through the same experience that I did, so I was driven by my pain, which in turn became a passion to really try and make a difference in the lives of others who looked like me.
What has been the hardest part of your journey?
One of my biggest challenges is juggling 'She Is You' with work commitments, I find that at times I'm fairly stretched and not always able to meet the needs of the women who join. However, I've recently appointed some ambassadors from the group who have started to take on some responsibility and tasks, which has relieved my load slightly.
Secondly, when I first started out in 2012, there weren't many organisations like 'She Is You.' But in recent times the market seems to be saturated with a lot of female empowerment organisations. Keeping my eye on the bigger picture, remaining focused and remembering why I started when it seems as though many other organisations are doing a similar thing can be a challenge.
What do you feel is the biggest challenge women face today?
I think women, in general, wear so many different hats, from wife/girlfriend to Mum to Career woman. I find that the challenge to juggle all these different hats is an ever-growing challenge. Usually, in an attempt to "have it all", one or two of the hats we wear gets neglected. In more dire cases it can start to affect our mental and physical health. However, it's not all doom and gloom there is a rise of female entrepreneurship where more and more woman are starting their own businesses in order to strike this balance and more workplaces are introducing flexible work patterns.
What do you think the unique challenges are for women from BME backgrounds?
I think one of the unique challenges BME women face is getting the rightful acknowledgement they deserve in line with their white counterparts in the workplace. Being a minority group can at times be a challenge in environments or industries they are predominately white. The challenge to assert yourself appropriately and respected for views based on the skills of the individual and not based on skin colour or to tick the "diversity" box can be a challenge.
Fighting the negative narrative and stereotype that has been set of what it means to be a woman of colour can be a challenge.
This years IWD theme is #genderbalance, what are your hopes and predictions for gender balance over the next decade?
I hope that we will start to see more support from our male counterparts to equally push for gender equality because I believe a more diverse workforce will not only benefit organisations as a whole but will also benefit employees and individuals.
I hope that women will develop more confidence in their experience and skills to go for more senior positions and enter into industries that are male-dominated.
Through my "Dear Future Self" Campaign with young women, I am playing my part in supporting a generation of young girls coming behind me to connect to industry professionals, improve on their confidence and self-esteem and increase their aspirations.
The next 'SheisYouUK' event will be in Victoria on the 27th March and the topic is 'Building Confidence from Within', get in touch with codogwu@westminster.gov.uk if you want to find out more and attend.