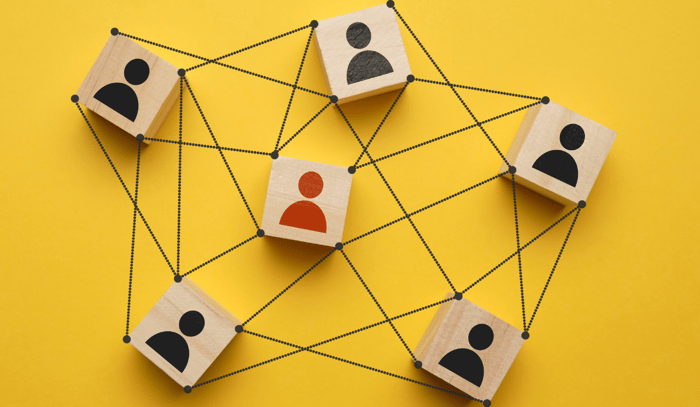 I began my Westco journey in 2019, working across Communications and Engagement for the Church Street development project. I loved that we had both the Westminster base and an on-site base in Church Street. As a people person, this meant twice the ability to make new friends and colleagues.
I worked closely with the community and the various stakeholders across the housing developments within the area, as well as across local community activations. Church Street was a special project for me, there is such a rich and established culture and sense of community, which meant working in this area was really about the people and not just about plans and buildings. In my time there we hosted many community events, including Christmas Light Switch on events and a Winter Wellness Festival. These occasions were great opportunities for the community to utilise the incredible spaces available to them as well as a chance for us to get to know neighbours and business owners in the area.
Spaces are only as good as the people who live there and our job was to elevate this for them. Church Street had its own heartbeat, history and what we call in New Zealand – mana, a sense of pride.
Being flexible and working on other projects
After a year at Church Street I moved over to the Infills Team, where my colleagues have now become my friends for life. We worked tirelessly over the pandemic together and implemented a new process for public consultation, taking these from in person events to now being completely online. This has now become an everyday practice for Westminster and increased engagement opportunities with wider audiences. I also worked across one of Westminster's first ever completed regeneration projects, Tollgate Gardens.
Again, there are so many intricacies involved in a regeneration project, from the pre development phase, through to construction and completion. You follow the lifecycle of these buildings and the people who live there, as well as welcoming new people into these wonderful communities.
You need to have passion
I have such a passion for place making and planning, it makes all the difference to a city. Creating cities for the people who live in them is like tracing a family tree, respecting the history of a place and working together to see those roots standing strong going forward. I love the direct impact we in the communications team were able to have in this. A mix of the right people who really care about what they're doing, with creative and innovative thinking was the perfect recipe for a fulfilling job for me.
Looking to Westco for next steps
Westco has been a tremendous part of my love for London, both in the the places we worked and the people we worked with. I look forward to seeing what further projects Westco take on.
Even if you don't know what skill set you need or how long you might need someone to step in for, if you have a job or a project that needs to be implemented, reach out to see how we can help. Email Nalini at nalini@westcocommunications.com call us on 020 7641 5242 or use this form to get in touch. 
And if you are a communications or engagement specialist, looking for a new challenge – reach out to us. We are always looking for new people to put on our books.  
Author
Olivia Munn - Communications and Engagement Specialist