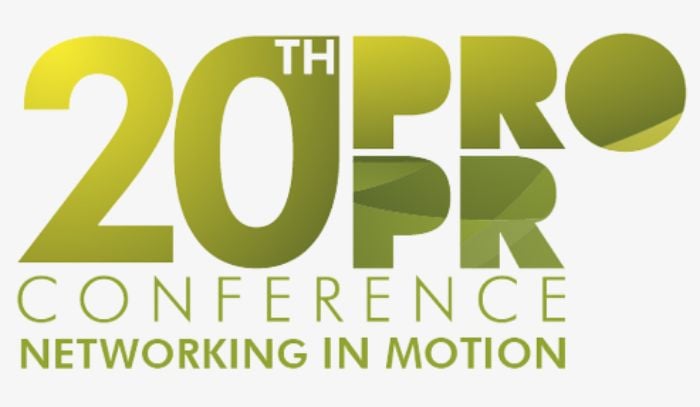 This conference in Eastern Europe has been going on now for 20 years. Danijel Koletić, a Golden World Contribution Award winner by the United Nations, organises it. Danijel is a force of nature and is committed to promoting PR and communications across Europe.
He brings together practitioners from European Governments, big brands, academics and researchers to exchange ideas and experience in a series of lectures in what he describes as 'networking in motion'.
This year the conference was held in Croatia's oldest national park and most popular tourist destination, the Plitvice Lakes.
The three-day agenda was packed full. The main theme of sustainability was heard from a diverse set of lecturers including Martin Nesirky, Director at United Nations information services; John Shields, Director of Communications at the BBC; Khaled AlShehhi Executive Director of Marketing and Communications from UAE; Erik den Hoedt, Director of Operations at the Ministry of General Affairs Netherlands.
The speakers included some incredible examples of campaigns and models promoting sustainability. Some stand-out examples of positioning brands included the World's Tallest Donation Box from Khaled AlShehhi from the UAE. This was one of many creative examples he gave with the exhortation to push creative ideas, not be afraid to fail and to think about human emotion in the delivery of your campaigns.
Another stand-out presentation from Riti Tiimus of L'Oréal included a thorough model of sustainability that is hard-wired throughout the global brand.
From the public service perspective, there was much discussion about trust and truth in a rapidly changing landscape. A panel discussion on Telling the Truth – is it enough to cut through the fog of lies and presentation from the government in the Netherlands outlined the consequences to trust from the communities we serve.
Westco's own presentation built on these themes and brought in some data from the Edelman Trust Barometer 2023 showing the dangers of a diminution of trust in current times. The following four slides show that trust is trending downward in government institutions; at the same time, people are trusting each other less. Distrust breeds polarisation. The polarisation in society could be further exacerbated if public service organisations fail to win the trust battle ahead. We need to be aware of how our communities are feeling in this fractious trust landscape. Take a look:
Author
Ina Farrow, Managing Director of Westco
Ian is an award-winning communications and marketing specialist with substantial experience in politics, local government and the private sector. Ian proudly led Westco to win the CIM agency of 2016 award.