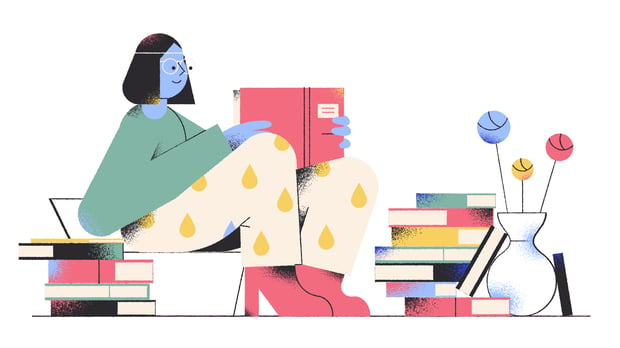 Hi. I'm Jonathan Lovett and I'm an editor, journalist and author of 25 years' experience specialising in feature writing, interviews and case studies.
For the last ten years I have worked with various Comms teams in London bringing my storytelling skills to numerous projects including: books, magazines, newspapers, exhibitions and campaigns.
In the last five years I have delivered workshop on writing to fellow journalist and community groups and have used my expertise to help set-up a number of community newspapers.
I have a passion for telling peoples' stories and love the challenge of taking the words of the shopkeeper or the Hollywood celebrity and sculpting them into narratives to engage the reader.
The essentials of storytelling – whether it be a 5,000-word feature or a Facebook post – remain the same and I am intrigued by what techniques we can use to hook the reader in and keep them interested and entertained until the final sentence.
Human interest stories are a great way of doing this. They are also a favourite of publications in a bid to connect with their readers. Yet too often I have picked up a local council magazine or a local newspaper and either stopped reading because the feature is too dull or because I don't find myself caring enough about the subject matter.
And that is why I decided to create the Storytelling Essentials workshop. I wished to share my experience, techniques and a joy of writing in a bid to help other writers get the most from their subjects and produce case studies and interviews that resonate with the reader and make for a jolly good read! Along the way I hope to strengthen the way you engage with your audiences, ensuring that everyday communications (case studies, press releases, magazine articles, social media posts etc) chime with the people you are trying to connect with.
So we'll be considering the art of storytelling but also where to find your case studies and interviewees. We'll also be looking at the interview itself – how to prepare, what to bear in mind beforehand and how to bring the best out of your subject in the actual interview.
And finally, of course, we'll look into exactly how to make your stories soar. We'll consider techniques to help keep your reader engaged including how to nail that eye-catching introduction which, nine times out of ten, dictates whether or not your readers make a pact with you to carry on reading your perfectly judged prose, or whether to discard the whole article in favour of seeing what's on the telly!
The workshop is open to everyone working in Comms – from the experienced writer to the novice – and will be mostly focused on the writing of human interest stories which can cover a range of formats such as: case studies, blog posts, Facebook posts or feature articles.
At the end of this half-day workshop you should be:
Armed with a good list of resources and ideas for finding your case studies

Have the knowledge to prepare for your interviews with confidence

Be able to conduct a comprehensive interview

Know various techniques to make your writing interesting, eye-catching and engaging for the reader

Understand what makes a good human interest story.
I also hope you will have had an entertaining few hours as I plan to make the workshop as enjoyable for you as it will be for those lucky readers reading your future stories!