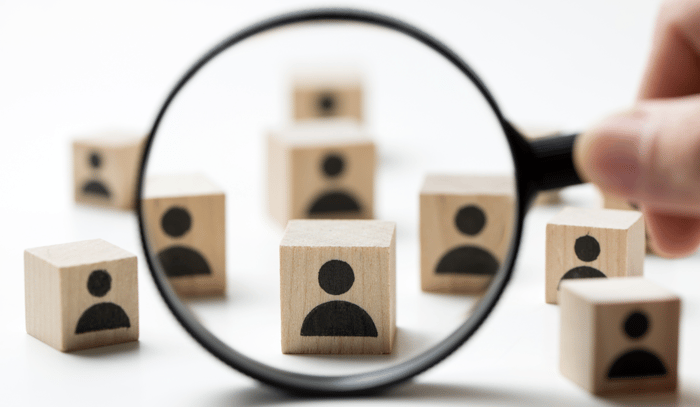 When finances are tight, and public sector budgets are ever reducing, making sure that you have the right people, in the right jobs, is essential – particularly in a Communications Team.
Find me a Head of Communications who could ever say "Sure…I can easily remove a couple of posts from my team."
There is no perfect communications team structure. But, what has become clear to all public sector communications practitioners, is that there are core roles and skills that you must have to provide an effective service and make a real difference to organisational goals and service delivery.
Doing recruitment well is essential. And it does take time. When you have the right team – wow. Being a Head of Comms suddenly becomes so much easier.
Since I started working for Westco Communications, I have overseen the recruitment of dozens of colleagues for a wide variety of roles – ranging from communications managers, marketing managers, press officers, digital officers, communications assistants, and internal communications officers.
I think I have probably reviewed well over 500 CVs in that time and carried out over 100 interviews. I have considered candidates for permanent positions, fixed terms and interim associates.
Here, our Westco Works team works hard to make sure that clients get the right candidate for the role.
But – what does good look like?
As a Westco recruiter I would probably start by saying I am not looking for simply "good". Good in my mind is the same as saying "nice." It is bland, beige and ordinary. Now, there is nothing wrong with that at all. But for me – the standout interims have always been those candidates that bring a little bit more 'pazzazz' to the table.
At Westco, we are looking for people who believe we can accomplish so much more together than apart. People who love to jump right in, love collaborating and appreciate flexible working while valuing the three pillars of our culture;
These are not just measley words. They are an ethos, the heart of our organisational culture and what drives us.
For me personally, it goes without saying that a good CV is really important. It sets out the experience on paper. Without a good CV that demonstrates the required core skills, candidates obviously will find it more difficult to get through the door.
But, it is the covering letter and subsequent interview/s that are critical.
A 'star candidate' is someone that shows passion – not just for the getting the job, but a passion for our industry.
It seems like such an obvious thing, but the number of candidates that I have interviewed that haven't even looked at the client's website in advance is surprisingly high. Now, I am not expecting someone to know a great detail about a client at first interview. But, there are some core basics that any good candidate should do – look at the clients latest news pages, have a read of the organisations strategic plan and take a look at their social media accounts as a minimum. A quick google to understand any challenges that the organisation or their industry are currently facing is probably a good idea too.
But, I also want to see commitment to our trade. Modern day communications is a skill that needs to be nurtured and developed. When I interview a candidate who is passionate about driving forward, continuous learning and striving to be the best at what they do – I know I am potentially onto a winner.
Does public sector experience matter?
No, it does not. Yes – many of our clients do state "we want someone who has public sector experience". But, in reality, if the candidate can show all of the above to us at Westco, and in our professional expert opinion would excel at a particular post, then it doesn't matter. Infact, often we find that candidates with private sector experience can bring refreshing new ideas and an alternative perspective to public sector work – particularly in areas such as digital, internal communications and marketing.

Are we only looking for people who are senior?

Certainly not. More and more of our clients are looking for mid-level and junior colleagues who are keen and hungry to start and progress their careers. Our Westco Academy is there to help develop and support colleagues at all levels.
To finish, it is our business to spend time with our clients to really get under the skin of what they are looking for. We want to make sure that placing interims works for everyone. The last thing we want is to place an interim and for them not to be happy, or for the client to feel that the interim isn't working out. It is not about being picky. It is about being realistic.
Westco understands communications, we know our clients and we know our interims.


The proof is in the pudding
Our interims have gone on to great things – winning awards for clients, delivering excellent campaigns and projects that have made a huge difference to people's lives, and in many cases seeing their contracts extended (sometimes on multiple occasions). If you want to know more about what we are looking for from our interims, or if you need some communications support, please reach out to us for a chat. We are here to take the pain out of recruitment.

Are you looking for similar communications support? Why not reach out to Westco?
Even if you don't know what skill set you need or how long you might need someone to step in for, if you have a job or a project that needs to be implemented, reach out to see how we can help. Email Nalini at nalini@westcocommunications.com call us on 020 7641 5242 or use this form to get in touch. 
And if you are a communications or engagement specialist, looking for a new challenge – reach out to us. We are always looking for new people to put on our books.  
Author
Elinor Firth - Account Director