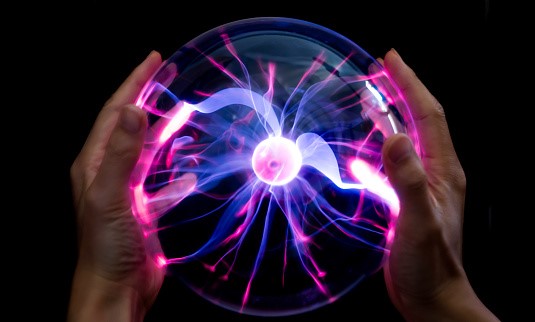 Future is bright – the future is digital

Do you struggle to find the right digital talent for your organisation?
Do you get limited results from using the same channels?

Identifying and resourcing great digital talent is a constant exercise. Here's some proven steps that I find work.
Finding and sourcing digital expertise and the right digital talent for our communications and projects is critical to the success of our organisations.
If you are getting limited results of quality talent from your own email lists or LinkedIn posts here's a few extra points of reference for you in sourcing digital talent for your organisation.
You'd like to think that digital talent would be easy to find. The very expectation that the word digital in the title of a specialist you are trying to locate suggests that they know how to ensure they are discoverable, right?
That's not always the case. There are many different types of digital specialists, and not all may have used SEO for their personal promotion to make them easily discoverable online.
So, how do you start to find the digital specialist that you want?
Be clear on the discipline of digital specialist
Firstly, understand and be clear about the discipline of digital specialist you are looking for and what you want their help and support for.
Is it for Digital Strategy, Digital Marketing, Digital Communications?
Perhaps you need help in data manipulation, research and insight and analytics?
You may need a coder, programmer, or developer. That might be front-end website design or back-end development: unpack what you mean.
Be clear on what you want the digital specialist to do and gather a few terms around that.
It may help laying it out in a key phrase:
I want a [specific discipline of specialist]

To do [specific task required]

So that [organisation's benefit of using specialist support]
For example: I want a digital marketing strategist to evaluate our campaign proposal to ensure we have selected the best digital channels to deliver our policy objectives.
Be clear on the experience of the digital specialist
It's important to define the right level of experience that you are seeking. Do you want someone to manage a team? Do you want someone to direct a programme of activity?
Specify the right experience you require.
Be clear on the role of the digital specialist
Are you looking for a freelancer where you direct the work activity, and they have the skills?
Or are you looking for a consultant where you specify the challenge, and they specify the solution?
Are you looking for a strategist or someone who can implement too?
Often strategists get bored with implementation, and people who will implement might not have the vision for the project that you require so you'll need to clearly define what you are looking for.
Once you have the parameters clearly defined you can now start to look at how to find the right expert.
Direct Sources
First of all, you'll need to consider what is the best channel or platform to look for your specialist.
At Westco Works, we have recruited digital specialists for a number of our clients. Each one brings something different. Some are specialists in working with influencers, others strategists, and others have experience in campaigns. So as a first port of call, I would recommend you get in touch with us for help filling your role. Particularly if you have not had experience in recruiting a digital specialist before.
If you decide to go it alone, then obviously a platform like LinkedIn is a good place to start. There are also dedicated Facebook Groups for Freelancers, search Facebook Groups for keywords that you need.
Maybe consider putting up a blogpost on the type of role you are looking for and be sure to link to it from social media posts – Google will index it more quickly that way and social shares will enhance its online discoverability.
Or indeed why not consider building a pool of talent resources that you call on when you have projects. This will ensure that you are not starting to look only when you have the need.
Verify
Remember the key thing about a digital specialist is that the proof is in the pudding. You can check out their public profiles, websites and social media. And see first-hand examples of the work they have previous delivered.
LinkedIn will give you how people have rated the individual for certain skills.
Their professional social media posts will give you an understanding of how they communicate.
You can ask people they are connected to socially for recommendations as well as the specialist to provide references.
The future for digital specialists is exciting. And if you work in the public sector, don't restrict yourself to only wanting someone who has public sector experience. The private sector is a lot more advanced and bringing someone in with that kind of knowledge can benefit you and your team.
Whatever your digital challenge, Westco Works is here to help you get the right people for the task. We have access to a broad range of digital specialists, with an even broader range of skills.  An interim digital expert is a great way to recruit speedily, start a new team or simply bring in some skilled resource to help deliver a specific project.
Even if you don't know what skill set you need or how long you might need someone to step in for, if you have a job or a project that needs to be implemented, reach out to see how we can help. Email Nalini at nalini@westcocommunications.com call us on 020 7641 5242 or use this form to get in touch.  
And if you are a digital specialist, looking for a new challenge – reach out to us. We are always looking for new people to put on our books.
Author
Tiffany St James –Digital Strategist @Curate42 & Westco