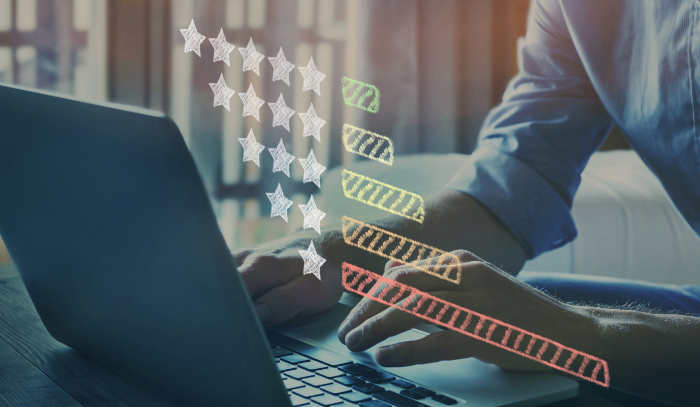 Over the past 20 years, much research has gone into what builds communications and trust for local authorities in the communities that they serve – it has been a focal point for the LGA, MORI and LGCommunications. Also, influential agencies such as Edelman have conducted research into the changing nature of corporate communication through the pandemic and the Government Communications Service (GCS) has published best practice guidance in the face of technological change.
Heads of Communications will be across this and when the demands for a flurry of leaflets, microsites, social media posts and pet projects flood into the inbox from across the organisation they will triage requests against what's important to your reputation.
The following are four lessons from the past 20 years research and one warning for the future:
1. Make communications strategic and central to your delivery.
Edelman published The Future of Corporate Communications towards the end of 2021. Unsurprisingly it finds that the pandemic raised the profile of communications as a strategic resource. 77% of survey respondents saying perceptions of the role of communications as a business driver changed within their organisation during 2020. However, significant variability exists with some communications resources going back to a reactive cost centre resource rather than a strategic value generator for the business. To protect and enhance reputation continue to make communications strategic and central to the c-suite.
2. Great communications leaders should be nurtured and supported.
The Government Communications Service (GCS) Leadership Framework is a good aid memoir to the skills leaders should acquire. The framework is based on academic research by the University of Huddersfield which conducted a two-year research project to create a global capability framework for public relations and communication management that identified communications, organisational and professional capabilities. The top capabilities under these categories respectively are being able to: align communication strategies with organisational purpose and values is the top communication capability, facilitate relationships and build trust with internal and external stakeholders and communities and invest in communications capability to ensure that it can act as a valued counsel and trusted advisor.
3. 44% of resident satisfaction could be explained by eight factors in 2004.
This is going back a fair old way and a lot has changed in society and technology since this analysis by MORI on the Best Value baseline survey for the LGA. However, when we have conducted regression analysis for individual councils it's not that surprising that much of this still holds true. If you still conduct a resident survey or other insight into perceptions do some analysis on key drivers of satisfaction. Make sure you have a proactive focus on what drives resident satisfaction.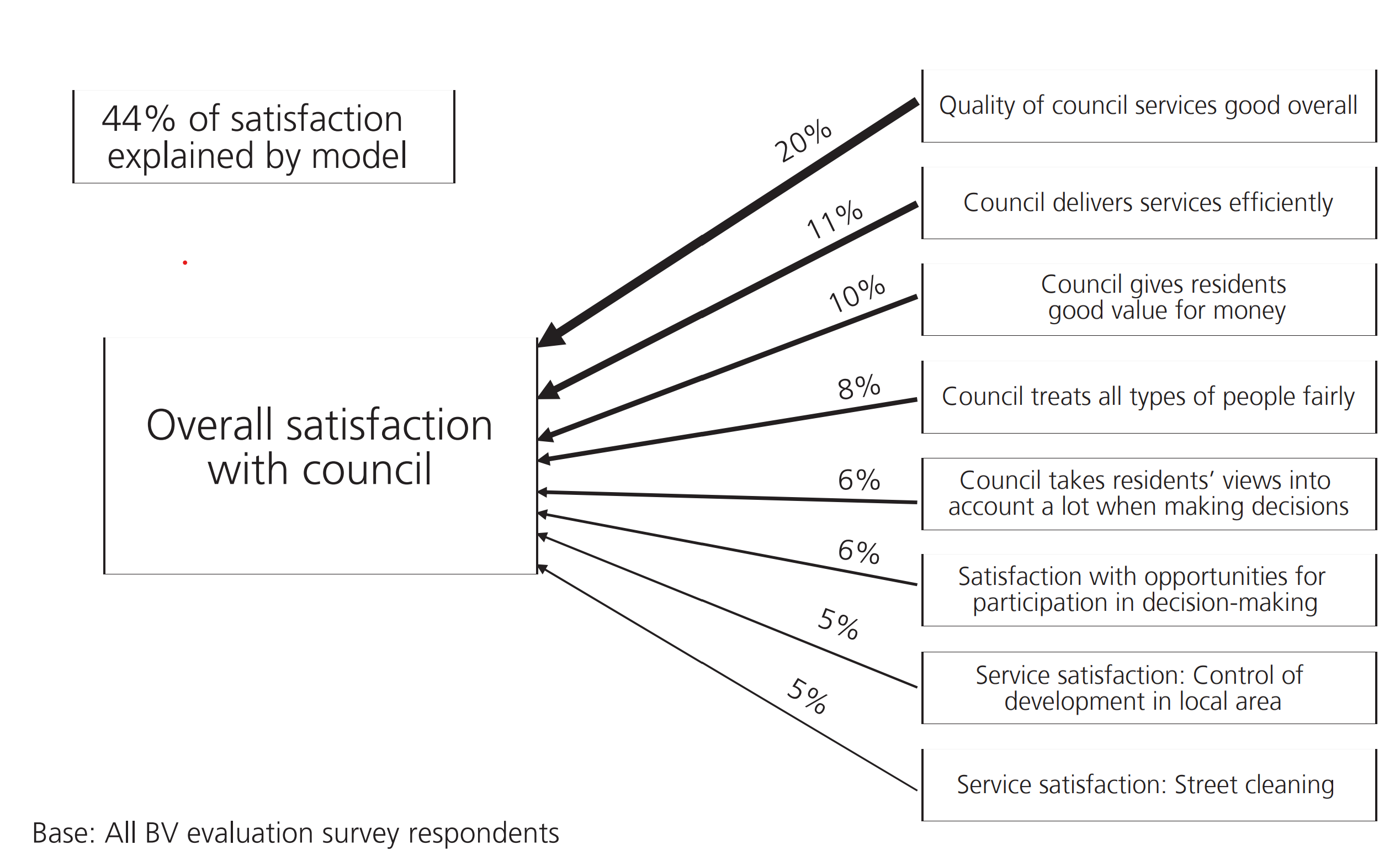 4. Three big issues and five rules of reputation.
In 2010 the LGA and LGCommunications published the New Reputation Guide. It used the Place Survey 2008 to analyse what drove resident satisfaction. The big three issues reinforce the need for Leadership, a strong Brand and Strategic communications capable of delivering change. The five rules used the Place Survey to analyse resident satisfaction, it found: Proving Value for Money (VFM) is important – 80 of the top 100 councils for VFM were in the top 100 for overall satisfaction. There is a lot of analysis and guidance from the last 20 years' LGA annual benchmark resident satisfaction survey.
5. Get ready for change.
The tsunami of AI generative and predictive tools will radically change how we communicate over the next five years. We are also witnessing societal change at the same time as trust in our institutions falls further. An OECD survey last year that found just 35% of the UK population stated they trust the national government (42% trusted the local government). At the same time, interpersonal trust is also falling – people are trusting each other less. Edelman's Trust Barometer 2023 found just 30% would help someone with different beliefs or views and that the UK is in danger of becoming severely polarised and in the same bracket as the USA, Argentina and South Africa. Distrust is breeding polarisation. Heads of Communication are going to need to not only understand what drives public satisfaction but what also drives polarisation and mistrust within deeply polarised communities.
How do leaders of complex organisations like councils test to see if they have the right capabilities in strategic communications?
These diagnostic tests are designed for leaders to have a view of what underpins great strategic communications and protects and enhances reputation.
Author
Ian Farrow, Managing Director of Westco
Ian is an award-winning communications and marketing specialist with substantial experience in politics, local government and the private sector. Ian proudly led Westco to win the CIM Agency of 2016 award.