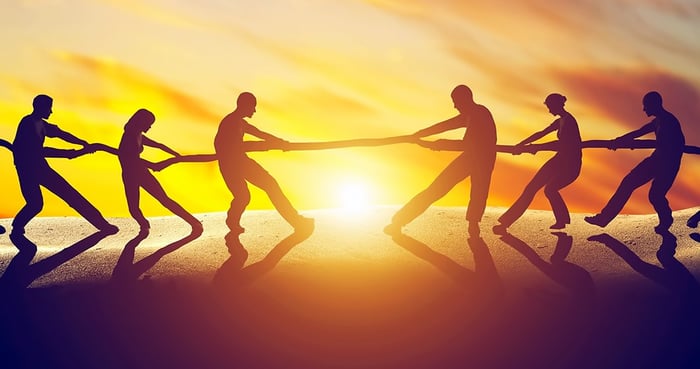 In early 2022, the Government gave 60 local authorities funding to help boost local COVID-19 vaccination rates, particularly amongst vulnerable communities.
During the pandemic, Community Champion schemes were set up across the country, with councils tapping into local networks to encourage people in their community to come forward and get vaccinated.
Richmond Council already had a programme in place, however before the funding was made available, it was under-resourced. The full potential of the champions was not being realised.
Thanks to the funding, the council could recruit a dedicated Community Champion Engagement Co-ordinator. This meant that the council could not only drive the programme forward, but could also create a legacy of health champions across the borough, helping with other health inequality projects in the future.
This is where I enter!
I was brought in, through Westco Works, at the start of the year to provide interim support, initially for six months. It was exciting for me as unfortunately I had not worked for 18 months, due to the pandemic.
Richmond were ambitious with what they wanted for the programme. I was tasked with:
Designing and delivering an intensive recruitment programme of at least 150 Champions, particularly from communities with a lower uptake of the COVID-19 vaccine programme.

Managing the network of Champions by keeping them engaged, with information and networking opportunities.
Designing and rolling out training programmes to empower and enable the Champions to be effective and proactive in their role, and for future health inequality projects.
So how did I do?
Whilst I have been working within the Corporate Communications Team, the key to the success of the programme was certainly my ability to network and work with others.
My first task was to understand the communities that had lower up take. I worked closely with not only the Community Engagement Team, Public Health and the CCG, but importantly those outside the organisation. I swiftly built up a community contacts list of hundreds of local organisations, from schools to churches, canoe clubs to choirs. And, over the next few months I focused on getting out into the community, making contacts and recruiting on the ground. I attended meetings, fairs, drop-ins, workshops.
Working with the Westco creative team, I developed a series of resources – from a recruitment pack, a handy guide to being a champion and tools that the champions can use when out and about. And together with Public Health – put together an ambitious programme of training. To help show our champions we are investing in them and their future.
I held events, including coffee mornings and afternoon drinks, to bring champions together so they formed a network that would not only get support from me, but also be able to support each other.
And then I empowered the champions to inspire others. Creating a series of videos – champions sharing their own stories.
The programme continues to go from strength to strength. With more champions coming on board (we now have over 150) – including young people. And, my contract at Richmond has been extended for another six months – to further strengthen the engagement and participation, so that other health inequality projects can benefit.
Working with Westco Works
Working for Richmond Council through Westco has provided me with an immense experience and work ethos. Each day starts with "hello" messages from colleagues, completing our "Daily Issues", constant interaction – either in the office, or virtually, and an end of day meeting.
Everyone in the team is aware of what each person is working on – and this creates a sense of synergy, togetherness, and the opportunity to offer and receive support when needed.
I feel that the team is one of the greatest I have ever worked with. And I look forward to continuing working with Westco in the future!
Looking for an opportunity to join Westco Works? 
If you are looking for an interim role, similar to Patricia's - please get in touch. Read here for more information on what working for Westco Works has to offer. 
Alternatively, complete this form. 
Or are you looking for interim support? 
Whatever your communications or engagement challenge, Westco Works is here to help you get the right people for the job. An interim expert is a great way to recruit speedily, start a new team, or simply bring in some skilled resource to help deliver a specific project. 

Even if you don't know what skill set you need, or how long you might need someone to step in for, if you have a role or a project that needs to be implemented, reach out to see how we can help. Email Nalini at nalini@westcocommunications.com, call us on 020 7641 5242, or use the form below to get in touch.

Author
Patricia Kanneh-Fitzgerald – Community Champion Engagement Co-ordinator