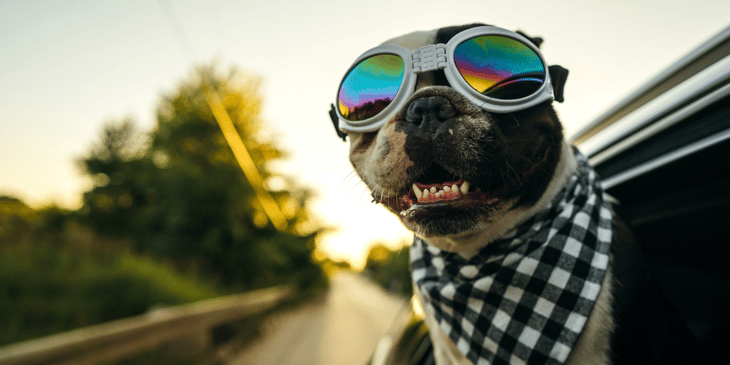 We're all asked to do more with less, right? Have you ever wondered how you go about setting a successful digital marketing strategy for a campaign?
Sometimes it isn't easy to know from the outset what works strategically and creatively and how to measure your campaign effectiveness.
What works on what channels for the best effect and how to make your work cut through in the noisy online space currently flooded with public sectors communications. Campaign planning can take an extended time to work through your plans, test and get clearance for your ideas.
Sometimes, in the work we deliver in the public sector, we have limited time and resources to produce effective communications campaigns, particularly if there is an urgency to get out messages which we have all experienced in the last 18 months.
With this in mind, we devised a tried and tested process – the five-day campaign process – research, test, form the strategy, the creative and the implementation plan all in five days. We're going to take you all through it.
Join us at Westco Academy for just two hours a day from 4 - 8 October 2021, where we will share with you the resources and the process to develop your campaigns from start to finish across the week.
We're bringing in Rishi Moulton from our research team to help you work out the size of specific audiences you're trying to reach. We've got Jon Lilley, who heads up our creative team sharing how to make your in-house creative work stand out.
Tiffany St James, Westco's Associate Digital Director and award-winning digital strategist will lead the sessions and ultimately guide you how to devise your own campaign in five days.
We'll look at:
how to size your audience

what good engagement rates look like

what channels work well at what stage of the campaign process

how to develop creative ideas in house

how to plan and execute a campaign

how to roll it out successfully, testing as you go and

how to measure and report effectiveness.
Come armed with something you are working on, and let's nail it together.
Author:

Tiffany St. James is a digital and social media strategist who has trained over 10,00 people in digital skills in the last five years. She has run her consultancies for 18 years and is the Former Head of Social Media, UK Government and head of profession for digital engagement.
Coming up at Westco Academy...
Join us 4 - 8 October from 10am - 12noon at Westco Academy for our 'How to launch a campaign in five days' masterclass. Here we will provide you with a tried and tested campaign-build process to research, develop objectives, design a strategy, depict creative assets, set out your implementation plan and evaluate… all within five days.