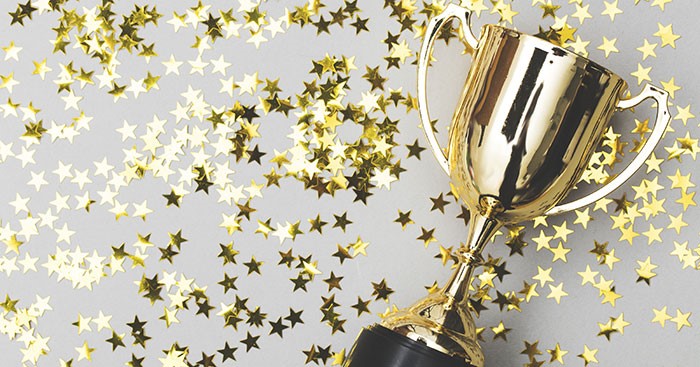 Louise Turner is a communications professional who runs Awards Writers, a business focusing on writing award entries. Louise has been writing and winning awards for more than 20 years, and for the last decade has been helping clients to do the same.


What is the awards landscape in the public sector?
Awards can be given to any part of any organisation that applies. If you are finding it difficult to find a set of awards for your organisation, you are likely to find a set of awards for your profession, such as communication awards and finance awards. Remember to not restrict yourself to only entering awards created for the public sector as there are many awards that like to recognise the work of the public sector.


Where to find out about awards?
A great place to start is your professional body and trade magazines. Both are associated with a high mark of quality, indicating that the award judges are qualified to make assessments within a transparent process. An online resource that will also provide a list of awards in different categories is Awards-list.


Biggest client mistakes
When entering into awards, there are a few common mistakes:
Incorrect data: People tend to write a good story however they are let down by not including the right amount of data or including data that is not impactful. Winning awards is not about providing a large volume of data, but instead the judges are looking at the difference this project has made. This can be clearly shown using relevant data.
Uncompelling story: Winning awards is based on winning the hearts and minds of the judges. Correct data attracts minds, and a compelling story attracts hearts. You need to make sure that the story is clear, and a compelling case is made towards why this project was greenlit and others were not.
Project is too localised: You need to show that your project is applicable elsewhere. Don't only talk about how your project has worked for your organisation as it will be difficult for the judges to imagine how it can be picked up and used elsewhere. Instead describe a real- world opportunity to proliferate your idea.


Your next steps
To start your next award application process today, there are a few actionable steps that can be taken:
Find the right award and award category

. Do this by looking at the awards available

and the awards similar organisations have applied to and

won. Getting the category right is important, so you should

ensure that you carefully read through the criteria.

Start the application

now. The earlier you begin the application the better.

This gives you time to think about things ahead of time and to collect any necessary d

ata. Even if

you're

not in a position to apply this year, there

is always next year!

Test out your story.

It is important to t

est out your story on someone who knows nothing about the project

. From this you can

collect feedback

which

will provide an idea of

the judges' perspective

.



If you are interested in learning more about award writing, sign up to the Awards Writing 101 for Aspiring Writers course with Louise Turner. This online training session will help you to master the award writing process, and will provide you with a framework to utilise when applying for your next award.
Find out more and sign up here.