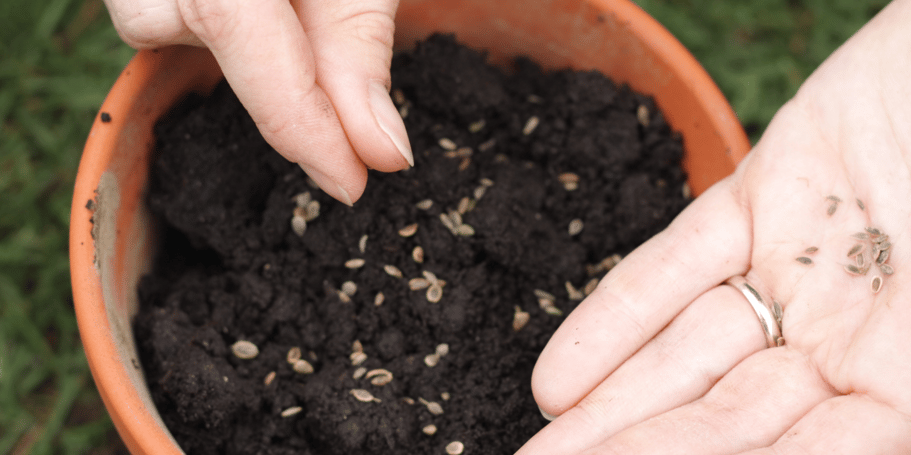 My last blog was the first in a series of posts to get the basics of foster carer recruitment right. I talked about how it was crucial to put ourselves in the shoes of a potential foster carer when communicating with them.
This second part of the series focuses on how we should treat everyone as a potential foster carer, even if their circumstances prevent them from fostering, now and in the future.

A few weeks ago, I researched online enquiry forms, looking at dozens of council and IFA fostering pages for good and bad examples. I tested lots of forms to see how user-friendly they were, and one of them jumped out.

The form in question had lots of data fields to fill in. Far too many. It asked for a date of birth, ethnicity, and religion, all quite personal questions that will undoubtedly deter many potential enquirers from completing and submitting the form. If you were enquiring as part of a couple, all the second person's details had to be provided too. And for any children you or your partner had, either living at home or elsewhere.

If this wasn't bad enough, right at the start of the form is the killer question. As in, if you didn't give the correct answer, the chances of you ever fostering for that council in the future were likely to be stone dead.

That question is: "Do you have a spare bedroom for a child's use?"

If you tick the "yes" box, you can carry on. If you answer "no", you are presented with the following terse statement: "You are not currently eligible to apply. Each child you foster must have their own bedroom. Please call us if you would like to discuss further."

This kind of thing makes my heart sink. If I were genuinely someone thinking of fostering, I would be pretty disappointed. I may not have a spare bedroom presently, but that doesn't mean to say I won't have one very soon. And the chances of someone picking up the phone outside office hours would be pretty slim. So, it would be back to Google and hopefully finding an organisation willing to provide me with some information despite my lack of a spare bedroom.

We know that people think long and hard about fostering before doing anything about it. When someone starts researching the subject, it can take them years before they are ready to take the plunge and apply.

It is quite baffling that this council have decided to deny access to information, but sadly not unusual. Unlike IFAs, many councils don't seem to appreciate and nurture the broader community of potential foster carers. There is often an attitude of only wanting to deal with people ready to apply.

There are many reasons why someone may not be ready, apart from lacking a spare bedroom. Their birth children might be younger than a pre-determined age (usually 2). They may have been recently bereaved or just come out of a relationship. Or not long been living with their partner, and are still in the honeymoon phase. None of these are reasons not to provide information and give them a good level of service.

At one council I worked at, attendance at the monthly fostering information events was low, usually never more than five households. Attendees had to be invited to it after a thorough screening call to determine their suitability. If they ticked all the boxes, we sent them an invite to the event.

We decided to change things around and trial having the events open to anyone interested. Some team members were really against it but went along with the rest of us.

The events then started to attract anywhere between 10 and 15 households. Many of them we had never spoken to before. Interestingly, these people new to us were disproportionately more likely to apply and become foster carers, but that is for discussion another time.

Not all of the attendees were ready to apply. They just wanted to find out more about fostering. When it came to the ones without a spare bedroom, some of them were having an extension built. Some were waiting for their son to buy a house with his partner, others were waiting to move to a bigger place etc.

Lots of them got back in touch a few weeks or months down the line when their circumstances were right, and they went on to become foster carers. If they hadn't come to our information event, they probably would have ended up fostering for an IFA or other council out of their area.

There were also people who came to the information events, and after they got the details, they decided it wasn't for them. But we had been warm, friendly and welcoming, and they had enjoyed the event nonetheless. And this led to us building a positive reputation through word-of-mouth recommendations.

People who are thinking of fostering rarely keep it to themselves. Many of them float the idea with a fairly wide number of friends and family. It doesn't matter their circumstances; we need to treat all enquirers with the same level of respect, manners and service. We want them to pass on this positivity through their network so that if any of them want to foster, they will naturally gravitate to us. As many people as possible in the communities we target must have a good opinion of the service. Even if they will never consider fostering or enquired and decided it wasn't for them.

I've often heard foster care recruiters talk negatively about enquiries that come through digital channels. The percentage of those ready to apply is much lower than those who phone, but the naysayers are missing a really obvious point. What digital marketing does (Facebook in particular) makes it much easier for people to request information at the start of their consideration journey.

We may send a welcome pack to someone and follow it up with calls that are never answered, but that inquiry may be one of the many who get back in touch months or even years down the line when they are ready.

The seeds are being planted with welcome packs and other ways we communicate and provide a service. Not all of them will germinate and bear fruit at the same rate. But we have to give all the seeds and seedlings the same level of care and attention; otherwise, an awful lot of potential will be wasted.
About the author
John Cooper is the marketing manager of foster carer recruitment at Westco Communications. His role involves working with councils and council-owned organisations to increase their number of foster carers whilst reducing their spend-per-approved fostering household. He has many years of experience recruiting foster carers whilst working at Leicestershire County Council, Nottingham City Council, and Birmingham Children's Trust.
Find out more using the button below or email hello@westcocommunications.com to learn more about our Campaign Hub approach to foster carer recruitment and make a difference today.