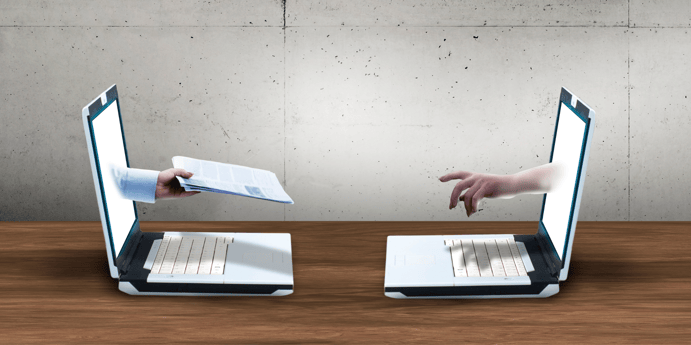 If there could be an award for outstanding contribution over the past couple of years, it must surely go to every public sector communications team in the country.  
The COVID-19 pandemic thrust communications to the heart of strategic decision-making, and over the past two years, there has undoubtably been a spike in the number of communications jobs becoming available.
But, as the dust settles (for now), what does it mean for the future of how we shape our teams and, importantly, recruit quality staff who are able to work flexibly, strategically and productively.
The pandemic has changed the way we work and live. Mirroring the private sector, many public-facing organisations are applying lessons learnt to their future transformation and accommodation plans as they see a new shape of working emerge. One that has profound implications for staff and employers but seemingly has little or no impact on the people we serve and the services we deliver.
We have explored what a future comms team might look like, but clearly, the next big challenge is how do we get quality staff to deliver all the roles we need?
The public sector needs to impress jobseekers
As we all start recovering from the pandemic, candidates have more options in their job search. Public sector organisations need to stand out – mirroring the approach in the private sector. We now have to actively 'sell' ourselves to jobseekers. Taking a similar approach to the campaigns and communications activity we carry out on a day-to-day basis. We need to really promote the relevant perks of working in the public sector. This includes flexible and remote working, part-time posts, quality personal development packages, agreed family 'time' to enable parents to collect children from school, and sick leave policies for when employees need to care for a sick relative. Not to mention how the new team member will be made to feel part of the team.
Remote working is here to stay, and we can no longer rely on attracting jobseekers with a fancy office or the ideal that 'the public sector is a job for life' – instead, we need to show how we will look after our staff.
Location is no longer a deciding factor
With many public sector organisations adopting flexible working policies, recruiters (and indeed candidates) are no longer limited by the company's location. This gives access to a much wider pool of candidates. On the one hand, this means that more jobseekers compete for the same position, but on the other, it allows recruiters to find the perfect hire. This creates additional pressures for out-of-London organisations, with many still able to claim an inner-London weighting on salaries, even if they don't live there. (Although we are already seeing some changing that policy). Ensuring that potential candidates don't just 'follow the money' further emphasises that the 'additional benefits' are important to new candidates.
Advertising is key
When designing and delivering our campaigns, we always consider 'audiences'. Do we do the same when we are recruiting for our teams? Or is it simply that we pop the advert on our website and maybe an ad on LinkedIn. That isn't enough anymore.
We need to look at where future candidates might come from e.g., could we work with the local university marketing / PR course? Or push information through the myriad of social media groups for public sector communicators, and specific practitioner sites?
And, of course, the content of the advert. We are selling ourselves to professional communicators. The advert needs to show what we do. What is our USP (Unique Selling Point)? Maybe consider whether a video would be more enticing? Talking about the role, the perfect candidate, showing the team, talking about benefits and perks – what is in it for them? The private sector does it – why don't we?
Remember - virtual job interviews are the new normal
Before the pandemic, virtual job interviews were unheard of for many public sector organisations,. Face-to-face interviews were considered the norm. Now, many of us certainly realise that virtual recruitment is not only more efficient – it is the way forward (and, for some candidates, expected). Online job interviews save time and money both for the employer and the candidate and allow for a quick and effective recruitment process.
Plan, plan, plan for the induction process
Once we have recruited, the induction process is even more critical in a post-COVID flexible-working world. It needs to be carefully planned to ensure that the new starter has an email address and laptop, they are briefed on the role, have an understanding of the organisation, and does the mandatory induction and GDPR training. They also needto be made to feel part of the team. Introducing the culture of a team and organisation, when people are potentially based in dozens of different locations, is really important. And, if not handled thoughtfully, it can make starting a job quite lonely.
The future of public sector communications recruitment is challenging but a real opportunity to re-position how we present ourselves as exciting, innovative, ambitious and caring employers.
Whatever your recruitment challenge in the future, remember that you don't have to do it alone. Westco Works is here to help. Having an interim candidate is a great way to recruit speedily, plug a gap or simply bring in some skilled resource to help deliver a specific project. Read more here about why you should consider this option.
Even if you don't know what skill set you need or how long you might need someone to step in for, if you have a job or a project that needs to be implemented, reach out to see how we can help. Email Nalini at nalini@westcocommunications.com or call us on 020 7641 5242.