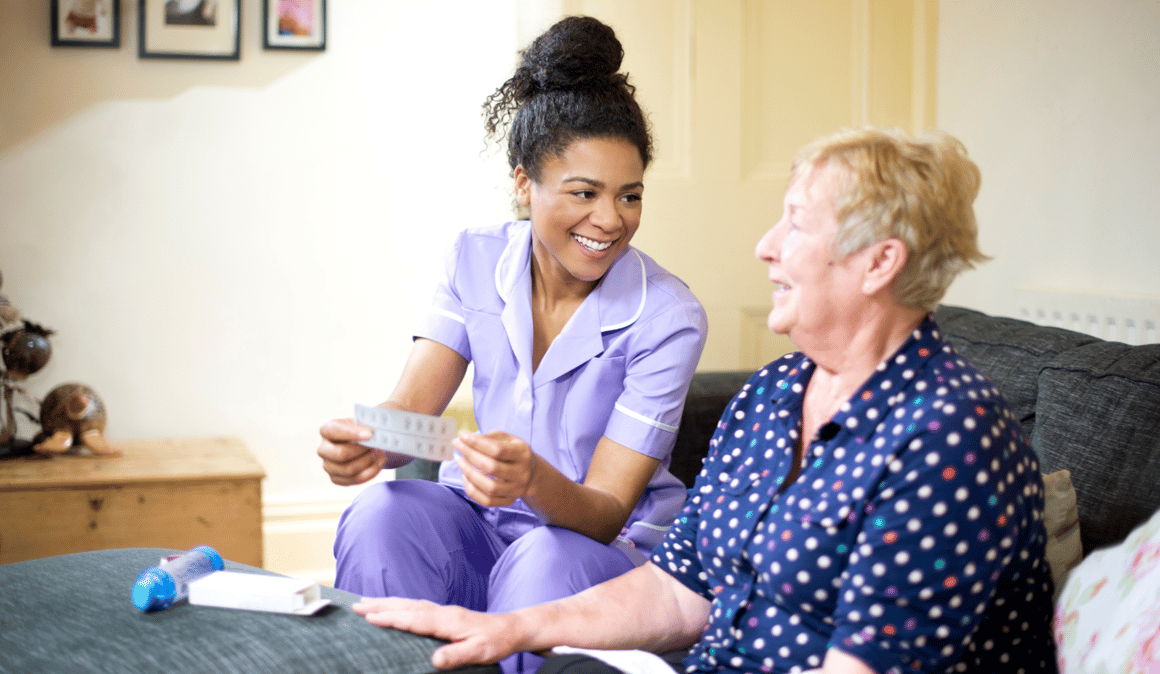 In May 2022, Skills for Care released updated workforce tracking data on social care vacancy rates in the UK. One of the key findings from this research was that the vacancy rate for social care jobs in the UK was around 10.3% – up from 6.1% the year prior.
To some extent, this was a consequence of the pandemic; more sectors have reopened and some social workers, based on their experiences in the last two years, have decided to leave the sector.
This trend is worrying, though, considering the context in which the social care sector exists. The UK has an ageing population – as people are living longer lives, the number of people aged over 65 is increasing.
The UK's ageing population
Nearly one in five people in England and Wales are over the age of 65. The number of people aged 65 and over rose from 9.2m in 2011 (16.4% of the population) to 11.1m in 2021 (18.6% of the population).

This is placing huge pressure on the social care sector: in order to maintain a ratio of one carer per adult over the age of 65, the sector will need to grow by 490,000 jobs by 2035.

It will be difficult to keep up with this rising demand while the number of filled posts is decreasing. As Skills for Care points out, the vacancy rates point to social care recruitment and retention difficulties as employers are unable to find and recruit the staff they need.
Recruitment and retention challenges
In general, the sector faces a number of challenges:
competition from other sectors (i.e. health) to recruit staff with relevant skills
perceptions that jobs in the social care sector are poorly paid and under-appreciated
high turnover rates where staff consider the sector a stop-gap before another career.
This is one of the reasons we launched the Social Care Recruitment marketing campaign and toolkit via our Campaign Hub. The campaign aims to help local authorities:
increase the number of people who would consider a career in social care
improve the quality of candidates working in social care
fill vacancies by promoting the career opportunities that exist in social care
align recruitment efforts with values-based messaging
and reduce the turnover rate in the social care sector.


Adult social care recruitment campaign
The social care sector is made up of a wide and dispersed range of organisations operating within the same areas. This means that local authorities not only need to recruit people to fill their own social care vacancies, but also raise the profile and improve perceptions of the sector more widely. By doing this, they can better protect their residents in the long term.
We have a suite of free resources to help councils tackle the Adult Social Care recruitment crisis in their area. The free toolkit provides the campaign research, strategy, creative concepts, implementation plan, content assets, and evaluation tools to make your recruitment campaigns more effective.