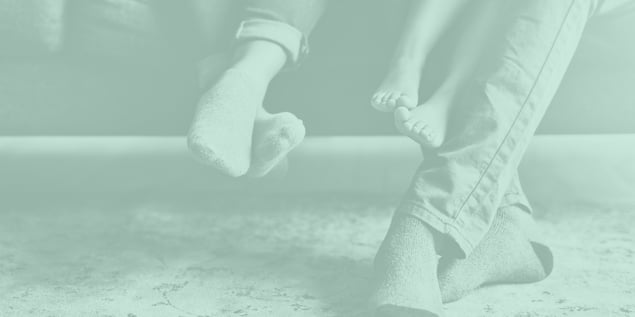 Across the UK, there is a shortage of approximately 6,000 foster carers. Behind the statistics lie a story of children who are being denied a loving home because of family breakdown, a situation which the pandemic has exacerbated.
Never before has it been more important to attract foster carers prepared to provide that stable family environment and the guidance, love, and support that comes with the role.
For communication and marketing professionals in local government, there can be few more pressing needs, or better examples, in a 'living with COVID-19 world' of how our job can bring life-changing impacts.
Yes, of course, for every child placed in foster care there is a saving of approximately £25,000 compared to the cost of keeping a child in care. That saving reduces to around £10,000 if the child is placed through an independent fostering agency – heightening the need for councils to get better at in-house recruitment.
What is far more important is that children in foster care tend to have better outcomes in education and physical and mental wellbeing.
Over recent years we have seen council campaigns to attract foster carers becoming increasingly more sophisticated in their approach through audience segmentation and targeted digital marketing tools. Women in the 40-55 age group are a key target audience, many being 'pioneers' in value-based segmentation models, which means they are most likely to be community-minded and socially conscious.
Campaigns are also making much better use of behavioural insight by understanding what is likely to motivate and act as barriers to people showing an interest. Authenticity and myth-busting through storytelling are essential ingredients. It is important to tell it how it is rather than portraying fostering as some kind of fairy-tale where every placement has a happy ending. Far better for people to be prepared and understand exactly what is involved, which means that the focus should be on generating quality rather than quantity when it comes to top applications.
The 'M' word is increasingly important because the financial reward, while never being the most important motivator, is likely to remove a perceived barrier. Interestingly, Hertfordshire County Council increased the number of foster carers recruited after advertising them as job vacancies in a way that recognises the financial compensation given to what can be a full-time job.
One opportunity is fostering and adopting teams and their marketing colleagues to share insight about what is and isn't working and potentially share strategy and content. After all, in days where resources are so tight, it makes little sense for each council to reinvent the wheel by developing their campaign strategies from scratch.
That is the reason Westco has just launched foster carer recruitment as part of our Campaign Hub. The idea behind it is simple – why should councils go to all of the expense of reinventing wheels when it comes to developing their campaigns when we can create a best practice, evidence-led model with a suite of content that councils efficiently deliver on the ground in a way that saves resources and money.
The benefit of the approach is that it will also enable us to share and benchmark data on what is and isn't working in each local authority area to optimise performance. It will also provide the business case for future investment because, for the first time, councils will evaluate the performance of every stage of the campaign and correlate that with the return it provides on investment.
The campaign that we have developed is based on all available behavioural and audience insight to ensure that delivery is highly targeted and effective. We have used what we describe as a 'funnel approach', which takes people on a journey by building awareness, converting that awareness into active consideration and then holding their hand right through the application stage to ensure that councils get quality referrals.
Take a look at our latest foster carer recruitment offer within our Campaign Hub and contact us to find out more.