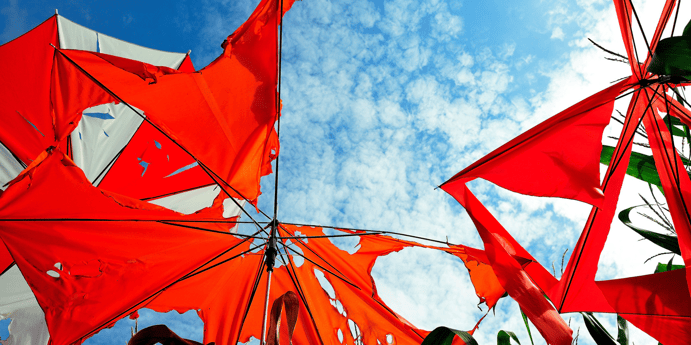 With COP26 in Glasgow, the UK is in the driving seat in tackling climate change. Addressing the challenges requires extraordinary change in how we move around, how we heat and power our homes and businesses, and the habits of our daily lives.
Community engagement led by local public services will be critical if we are to bring communities on board with the changes required, but more needs to be done to guide and coordinate this activity towards a coherent approach.

The Institute for Government (IfG) has recognised the challenges in its recent report, Public Engagement and Net Zero, arguing: "The government's net zero strategy… should state its intention to enable active public participation in policy design as part of its approach to achieving net zero." The report calls on the central government to increase its engagement capacity – identifying a significant gap in the current central skills-set.

The Government's net zero strategy Building Back Greener, published after the IfG report, provides some encouraging signs, noting for example that: "there is a real need to ensure local leaders across the board are supported by… coordinating engagement with local authorities, and clarifying expectations at a national level to accelerate local progress towards net zero."

Community engagement in climate action

The Department for Business, Energy and Industrial Strategy, in a research paper by Dr Christina Demski of Cardiff University eloquently describes the strong case for, "Integrating different forms of engagement into an overarching, systematic and long-term strategy for engaging the public on net zero."

But to support change at the scale needed, such a UK-wide engagement strategy needs to be developed quickly, and as a priority, to guide approaches, establish good practice, and gain buy-in to the timelines required.

Building on research around public attitudes to climate change and the measures required to mitigate this, the strategy would recognise regional and local differences and provide recommended approaches that can be tailored to their communities.

High-level national targets and priorities set out clearly and simply could assist in moving engagement with communities consistently onto the front foot. Materials could be developed and regularly refreshed; materials that local and regional authorities would have opportunities to adopt, linking local engagement with national communications.

Strategic engagement and communications for climate change response

A menu of recommended engagement approaches could be put forward, which recognise the need for authentic engagement with full transparency about where local communities can influence policy action and how their feedback will be taken on board. Many local public services are already utilising innovative engagement approaches.

Camden Council created a Citizens' Assembly which has brought together over 50 randomly selected residents and identified 17 actions for the Council and community to take.
In Richmond upon Thames, the Council asked residents across the borough to help it develop a draft Climate Emergency Strategy, including as part of its engagement, a youth-focused summit involving 160 children from 19 schools and Sir David Attenborough.

Leicester City Council created a People's Assembly to feed back on the Council's ideas to tackle the climate emergency and suggest their own ideas. Residents accepted that an emergency demands strong action and wanted to see the Council setting an example but had concerns about how people will be able to make the changes needed.

These are among many excellent examples of local good practice. But the current inconsistent approach risks wide local and regional disparities depending on the energy of individual local public services and the populations they serve. A national engagement strategy would increase our chances of success in playing our part to tackle this enormous global challenge.
Author: Matt Neylan, Community Engagement Practice Director for Westco Communications. Matt has twenty years' experience in communications and engagement, both for agencies and in-house, and in the public and private sectors, with particular expertise in the regeneration, development and infrastructure spheres. He has worked on projects and programmes ranging from the London Olympics and multi-billion pound regeneration programmes to small 'infill' developments.
Get in touch online or via email to find out how we can help you deliver your next consultation or community engagement exercise.