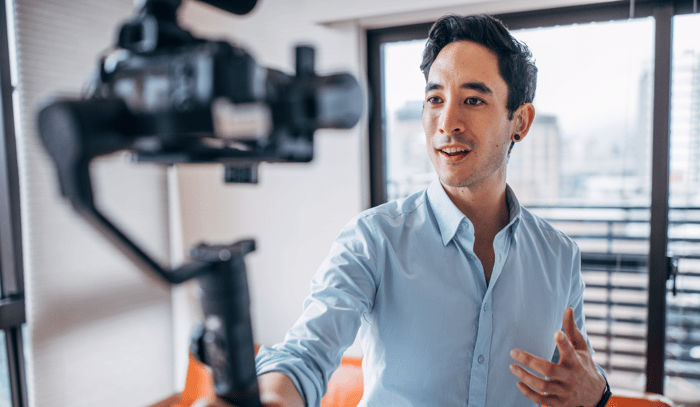 We spoke with Karina Scott who is an influencer marketing and social media expert, and Westco's Senior Digital Communications Manager, Lynette Dixon on running effective and impactful influencer campaigns in the public sector.
Q: What are the benefits of partnering with influencers for campaigns?
Lynette: Partnering with the right influencers can help expand your organisation's reach to a wider audience, helping you to target the right people without having to spend additional budget on paid advertising. It can also improve engagement and conversions as influencers have already fostered relationships and built a level of trust and credibility with their followers. By getting them to share your campaign message, you are reaching an already actively engaged audience. Influencer marketing will also help enhance your content strategy as they will be able to create engaging and authentic content that you wouldn't be able to do yourself.
Q: What is your biggest piece of advice on deciding who to partner with?
Karina: When deciding on an influencer to partner with consider their authenticity and relevance to your organisation or campaign as well as their engagement rate. Look for influencers who align with your values and have a genuine connection with their followers. And check their engagement rate to ensure their audience is genuinely interested in and engaging with their content.
Lynette: Your budget is also going to have a big impact on who you can or can't work with. Look at your budget and decide if you'd rather work with several smaller, hyper-local influencers or one high-profile influencer.
Q: What is the very first step you should take once you've decided you want to partner with an influencer?
Karina: Once you've decided to partner with an influencer the first step is to reach out and establish a connection. Follow them on social media, engage with their content, and send them a personalised message or email expressing your interest in working together. Be clear about your campaign objectives and what you hope to achieve.
Q: What are some common mistakes you see that are made when choosing who to partner with for a campaign?
Karina: One common mistake in choosing an influencer is focusing solely on follower count instead of engagement rates. Another is partnering with influencers who do not align with your organisation's values or target audience. Also failing to thoroughly research an influencer's past behaviour or controversies can lead to negative associations with your organisation or campaign.
Lynette: But the good news is there are ways to prevent these common mistakes. Doing your due diligence is key, look at their feeds and look out for any red flags. Also, by writing a clear and robust creative brief that sets out your requirements and what messaging needs to be included (or omitted) is a good way to ensure that what you get back is useable content.
Want to learn more?
Karina and Lynette's course 'How to get Influencer Marketing Right' is on March 30th. If you would like to secure a spot, head here to enrol.