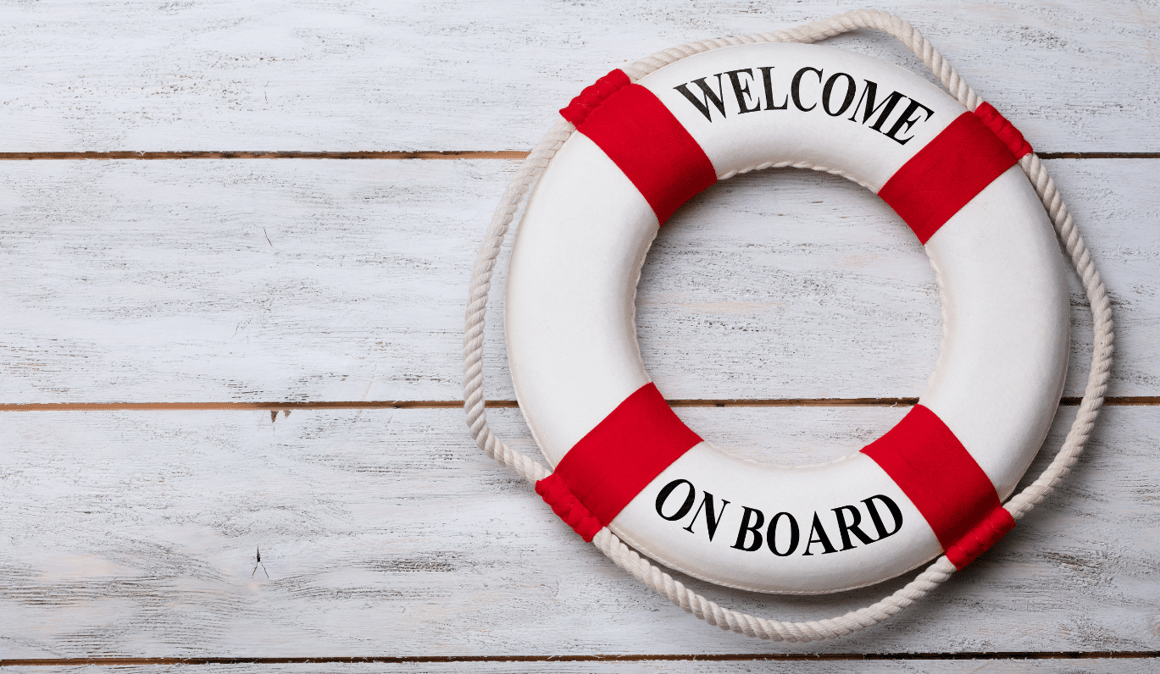 We all remember the good old days when a bright-eyed new starter arrived at your office… You gave them a tour of the building, got them an ID pass, made sure they could log in, introduced them to the team, and most importantly, showed them where to get their coffee!
But now, for many of us over the past few years, it's become more common to welcome new starters remotely – particularly as more and more teams are working flexibly.
We all know that first impressions count, and if not handled correctly, the lack of face-to-face interactions can make it harder for new starters and existing team members to communicate, which runs the risk of isolating or alienating newbies.
Remote onboarding: the welcome
We want all our Westco interims to excel when they join our clients. Whilst many of them are working in client offices, we do have some who solely work remotely. So, here are our top tips to ensure that you can embrace remote onboarding and induction.
Be proactive. We encourage our clients to welcome new starters even before their first day. Start off by sending new starters a welcome email. This gives them a comprehensive overview of the team and your organisation's culture and people.
Whilst it goes without saying that our interims follow the Westco values, it's vital that they understand the client's culture and values too.
Likewise, you can also include important reminders, policies, and protocols to be observed during work in your email. And don't forget the invite to your regular team meetings!
The big picture
Within your new starter's first week, schedule an orientation with different team members, as well as key officers that they will be working with. Workers feel a sense of purpose and job satisfaction when they understand how their specific role supports your organisation's mission.
With a hybrid workforce, where some of the team are working remotely, sharing the big picture is especially important so everyone feels a connection with the team and an understanding that everyone is ultimately working toward the same goals.
At the same time, be mindful not to overload new starters with too much information from the start. Try and create a flexible routine, such as spreading out calls and mixing up their week with training and tasks that can be completed independently. This should provide a good balance whilst working remotely and prevent them from being burned out.
The buddy system
It can be difficult for new starters, especially if they're only with you for a short-term basis, to mingle with the team, especially in a remote setup.
In a traditional setup, they have more opportunities to get to know their teammates through small interactions like eating together during breaks, chatting at the water cooler, or along the hallway.
While working remotely, they have limited ways of reaching out to their teammates. Consider creating a buddy system: assign new starters/interims to a specific team member, preferably someone who has been with the team for some time. These buddies will serve as their contact person in case the new starter has any concerns or questions during onboarding (particularly for things they might not want to bother the boss with!)
Bonding opportunities
Of course, you can't let the buddies do all the work in welcoming new starters. You must also do your part in ensuring that they connect with the company. You can do this by providing opportunities for them to bond with the rest of the team. Maybe consider a virtual lunch hour with the entire team at the end of week two or three.
Schedule regular check-ins
As part of the remote onboarding process, it's a good idea to schedule time in the diary for you and your new starter to catch up, potentially even once a week. This is a chance for you to address any problems or queries they may have. This is also a good opportunity for you to give any feedback that you may have on how they're doing in their new role.
Westco keeps in contact with all of our interims on a regular basis. Each of our interims has a contact within the Westco Works team and there are regular catch-ups. All our interims are invited to attend the weekly Westco World meeting where we showcase innovation and best practices. They are also able to attend our Westco Academy for continued professional development. And of course, we have regular meetings with the client – to ensure that all is going smoothly and to iron out any wrinkles.
Need some help?
If you're managing a communications project, and need help and support, Westco Works can help. An interim candidate is a great way to recruit speedily, plug a gap, or simply bring in some skilled resource to help deliver a specific project. Read more here about why you should consider this option.
Even if you don't know what skill set you need or how long you might need someone to step in for, if you have a job or a project that needs to be implemented, reach out to see how we can help. Email Nalini at nalini@westcocommunications.com or call us on 020 7641 5242.